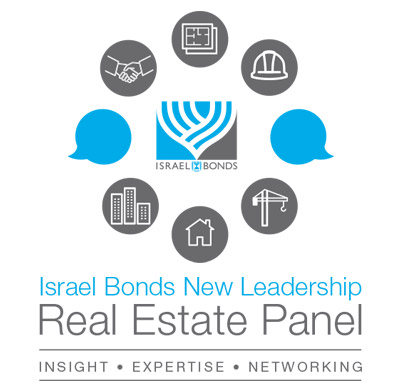 Hosted by Davies, Ward, Philips & Vineberg, the event was held in their beautiful boardroom on the 26th floor overlooking the Montreal skyline.
Over 75 young professionals attended, enjoyed cocktails & delicious food, and a fascinating discussion on Montreal Real Estate.
Moderated by William Jegher, Partner, Transaction Advisory Services, Ernst & Young Corporate Finance (Canada) Inc., the panelists were all renowned experts in the world of Montreal Real Estate. Panelists: Heather Kirk, Executive VP & CFO of Cominar; Brett Miller, CEO of Canderel; Wayne Heuff,Executive VP & Managing Director of Claridge Real Estate; and Daniel Fournier, Chairman and Chief Executive Officer of Ivanhoé Cambridge.
We would like to extend our appreciation and gratitude to our New Leadership co-chairs, Izzie Steckler and Matthew Azrieli, as well as Daniel Gal, Event Chair, for putting together this wonderful event. Thanks also go out to Olymbec for their generous sponsorship.
We look forward to seeing you at future events!