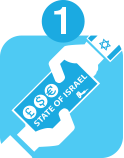 An Israel bond is a loan you can make to the State of Israel. Once you make the loan, the Government of Israel issues a bond to you.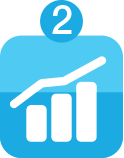 Israel uses the loaned money to help strengthen almost every part of its modern, innovative and diverse economy.
In return for the loan, the State of Israel agrees to pay interest to you, the bondholder, and repay the loan at the end of its term.
By buying an Israel bond, you are making a direct investment in the State of Israel.
Your investment benefits you and Israel.
A country that creates and innovates; responds and rescues; builds, welcomes and celebrates, with passion, intensity and joy!
What can you do with an Israel bond?