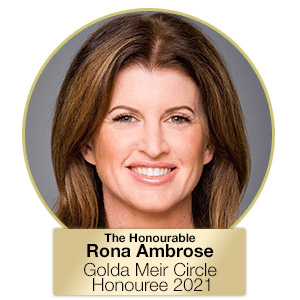 On March 9th, 2021, over 120 guests gathered by Zoom to honour The Hon. Rona Ambrose at our first-ever national Golda Meir Circle event.
The Golda Meir Leadership Award is the highest honour presented by Israel Bonds to outstanding women who have distinguished themselves in their careers and in support of Israel.
Rona was introduced and interviewed by Senator Linda Frum, who also moderated a Q&A. This year, as Israel Bonds celebrates its 70th anniversary, all past Golda Meir honourees were also recognized in a special tribute montage. See it here
Thank you to Brenlee Gurvey Gales, Chair of Women's Division, Toronto, along with Event Chair Kimberley Cohen, and Honourary Event Co‑Chairs Ora Stolovitz, Dodi Weill and Fania Wedro.
We are proud to announce that, to date, sales of Israel bonds for this event have surpassed $300,000 (encompassing purchases and indications to purchase).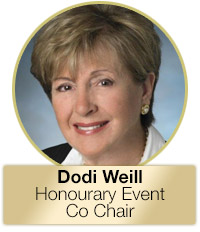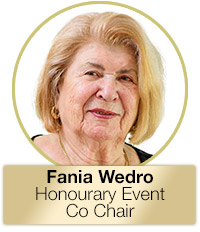 Thank You to Our Generous Sponsors