Israel Bonds Women's Division:
First Leadership Conference held in Canada

On May 16 & 17th, 2018, Israel Bonds hosted the first Women's Division Leadership Conference held in Canada.
On the evening of Wednesday, May 16th, over 140 guests gathered at the Windsor Arms Hotel to honour Laura Orzy, the new Israel Bonds Women's Division Chair.
Guests enjoyed cocktails, live music, and heard from keynote speaker Ambassador Danny Danon, Israel's Permanent Representative to the United Nations.  Amb. Danon spoke with passion about representing the State of Israel and his steadfast commitment to making diplomatic inroads in a challenging international forum.
Laura Orzy enthusiastically recounted some of her proudest achievements during her immediate past tenure as Toronto Chair of Women's Division, including the Bar and Bat Mitzvah School program that she helped pioneer.
In speaking to her new role as Chair of Women's Division, Laura said:
"I believe that one of my key roles over the next three years will be to help bridge the gap between those who support Israel from abroad and those who are building Israel from within.
"Many of you know that our family's relationship with Israel is extremely intimate.  We have three children who made Aliyah and who have served, or are serving, in the IDF.   Our grandson is a Sabra, as will be our expected granddaughter in July.  For much of the year, we can be found at our apartment in Tel Aviv.  We are not unique.  Many people from the Diaspora, whether they have made Aliyah or not, have Israel so deeply ingrained in their daily life that they are well-suited to ensure that there is no gap between lovers and supporters of Israel wherever they reside."
Thursday morning started early with a continental breakfast followed by engaging presentations and discussions by Social Entrepreneurs Kim Smiley and Barbara Stegemann, moderated by Erica Ehm.  The power to make positive change, locally and globally, was a welcome and timely theme.
Lunch that day featured the always eloquent and compelling Talie Danon, Wife of Ambassador Danny Danon.
We thank our guests, including those who travelled from Montreal, the United States, and Israel, who participated in the conference and helped make it such a successful and meaningful experience.
Enjoy some of the following photos from our two-day conference!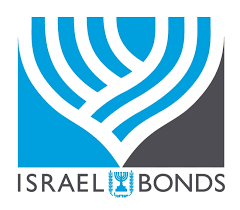 Brenlee Gurvey Gales
Women's Division Chair, Toronto
Canada-Israel Securities, Limited/
Israel Bonds
Raquel Benzacar Savatti
Chief Executive Officer,
Canada-Israel Securities, Limited/
Israel Bonds
Michelle Klahr
Women's Division Director,
Development Corporation for Israel/
Israel Bonds

Images: iStock.com/paulrommer, Photographer: Liora Kogan