On June 26, 2018, over 500 guests attended "Bonding with Lone Soldiers" in Toronto.
Israel Bonds and The Lone Soldier Center in Memory of Michael Levin co-host "extraordinary event."
Keynote speaker Colonel Richard Kemp CBE calls the Israel Defense Forces, "the most moral army in the world."
Event Co-chairs Ruth Ladovsky and Mike Domb addressed a packed Shaarei Shomayim sanctuary, on an evening that was punctuated several times by thunderous applause and numerous standing ovations.
Raquel Benzacar Savatti, CEO of Israel Bonds Canada, noted, "By the time the first Israel bond was issued in 1951, the very young three-year old State, had an army - many of whose soldiers were actually lone soldiers, although the term didn't exist back then. These brave soldiers left their homes from around the world to fight for our beloved Israel.  This was their bond with Israel. For the Diaspora, it was the Israel bond that provided, and continues to provide, a bond between the people of Israel and friends of Israel around the world."
In a particularly moving segment, Benny & Elaine Osher spoke about the emotions they experience as parents of a Lone Soldier, only to see their Lone Soldier Son, Jonah, unexpectedly on temporary leave from Israel, walk into the room to receive the hugs of his parents and one the evening's most memorable standing ovations.
Keynote speaker Colonel Richard Kemp CBE (Commander of the Order of the British Empire) addressed the audience, and was later interviewed by Elliott Shiff, former CTV News Middle East Bureau Chief and W5 Reporter.
Also participating in the program was Israel's Consul-General Galit Baram who spoke about the bravery of the Lone Soldiers, many from the Toronto Jewish community, and congratulated the Israel Bonds organization for its achievements over the years in strengthening Israel's economy.
Ruth Ladovsky:
"This has been an absolutely outstanding evening honouring our 'Bond' with Israel and the Lone Soldier Centre.  From beginning to end, it was a night of warmth, meaningful messages, and lots of great emotion.  It has been an honour to be a co-chair with Mike Domb, and to have so many great team-mates to make this event the success that it has been. Kol hakavod to Colonel Richard Kemp for his unwavering support of the IDF."
Michael G. Domb:
"As a former lone soldier and IDF commander, I was truly touched to see the Toronto community come together to support Israel at large, through Israel Bonds; and the lone soldiers specifically through the Lone Soldier Center in Memory of Michael Levin. We came together, over 500 of us, to stand for those who have stood for us- the sons and daughters of our community fighting for Israel. I extend my heartfelt gratitude to my co-chair Ruth, and to Raquel and her Israel Bonds team. But most importantly, to the Toronto Jewish community for supporting the State of Israel and the lone soldiers."
Colonel Richard Kemp CBE:
"I feel myself really privileged to be at an extraordinary event which I would class as a 'bond made in heaven.'
There is so much that is good about this event — and I've never been to anything like it anywhere in the world —  in that it brings together, it bonds, two incredible organisations: The Lone Soldier Center and Israel Bonds.
Israel's first prime minister, David Ben Gurion, recognised the importance of defence when he said after the War of Independence: 'the Mahal Forces [military volunteers from overseas - the Lone Soldiers of their day] were the Diaspora's most important contribution to the survival of the State of Israel.' Israel's first female prime minister, Golda Meir, then foreign minister, recognised the importance of the part played by Israel Bonds when she said in 1957: 'the central role in building our economic strength has been played by Israel bonds.'
The most vital elements of any state are its defence and its economy. No state can exist without both.
These two bodies, IDF volunteers which include Lone Soldiers, and Israel Bonds, have got a huge degree of responsibility for the State of Israel as it is today."
Enjoy some of the photos of this memorable event:
Thank You to Our Generous Sponsors!
Lianne and Bruce Leboff & Family
Murray Goldman and Family
Howard and Carole Zerker
Judith Laxer & Jeffrey Lipsitz and Family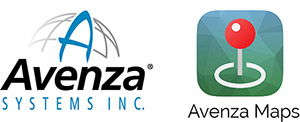 (Nathan and Elaine Disenhouse)
Vera Gold, Riva and Romy Gold, and Kortney L. Shapiro
Helene & Debbie Bauer
in memory of our parents Eugene z"l & Adele z"l Bauer
Stephen and Linda Offenheim
Domb Capital Investments Inc.
Thank you to our Event Committee Members
Janice Benatar
Gordon Berger
Darrell Gold
Nathan Ladovsky
Philip & Caryn Ladovsky
Lianne Leboff
Rhonda Lewis
Jeffrey Lipsitz
Gloria Medline
Linda Offenheim
Benny & Elaine Osher
Rick & Laura Orzy
Aviva & Kevin Rochwerg
Cheryl Rosen
Galya Sarner
Avi Schonbach
Elliott Shiff
Carole Zerker
Raquel Benzacar Savatti
Chief Executive Officer, Canada-Israel Securities, Limited./Israel Bonds