David Matlow Historical Investment Certificates Exhibit Installed in Israel Bonds Toronto Boardroom
Israel Maimon, Global Israel Bonds President, on hand to address Toronto Israel Bonds staff.
Feb 27, 2018
An Israel bond is an investment in the Jewish homeland.
With each purchase of an Israel bond, the purchaser is helping to sustain and strengthen the State of Israel.
Long before Israel was established in 1948, supporters of the dream invested in Eretz Yisrael, the Land of Israel, hoping that the investment would help the dream be realized.
Today's Israel bonds are a continuation of the practice of investing in Israel that has been happening for generations, and with the ongoing participation of purchasers from around the world will continue for generations to come.
The exhibit shown in these photos is part of a larger collection of historical investment certificates from the Herzl and Zionism Collection of David Matlow.
"Israel Bonds have been part of my life since I was twelve. I bought my first bond during the Yom Kippur War with my earnings from a spaghetti commercial. That act of investing in Israel to ensure its security and future was new to me, but it was not new to us. Our people have been investing in the Land of Israel for hundreds of years. The current Israel bond is a continuation of that history. I am thrilled that the investment certificates are displayed in the new boardroom. It shows vividly that building a strong economy has always been part of the dream, and continues to be."
—  David Matlow
"This exhibit is an inspiring reminder that our investments in Israel bonds are part of a long devotion to the dream of a strong, modern Israel. Investing in Israel bonds transforms the word 'bond' from a noun to a verb, from an object to an action, from a dream to a tangible, living reality. I thank each and every one of our talented staff in Canada for their work and dedication in helping to connect more and more investors to Israel — a country of truly extraordinary achievements."
—  Israel Maimon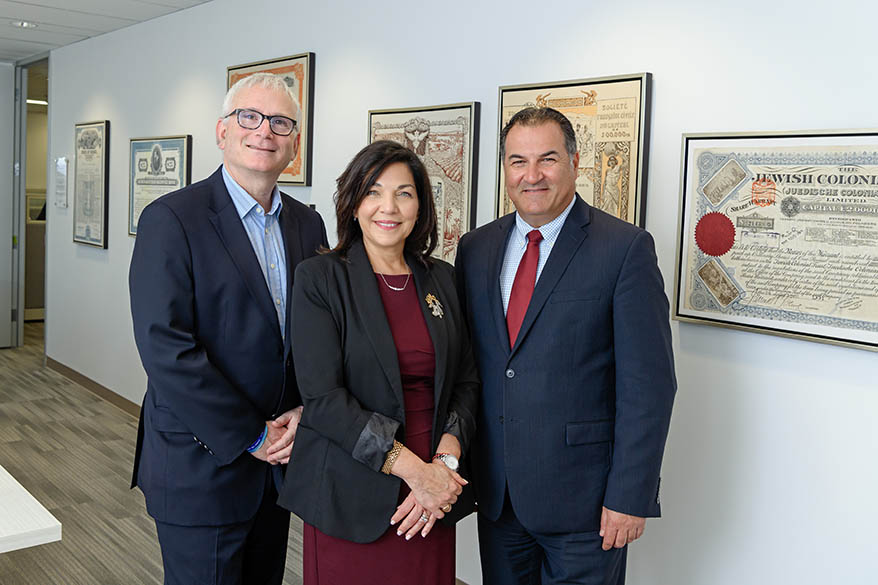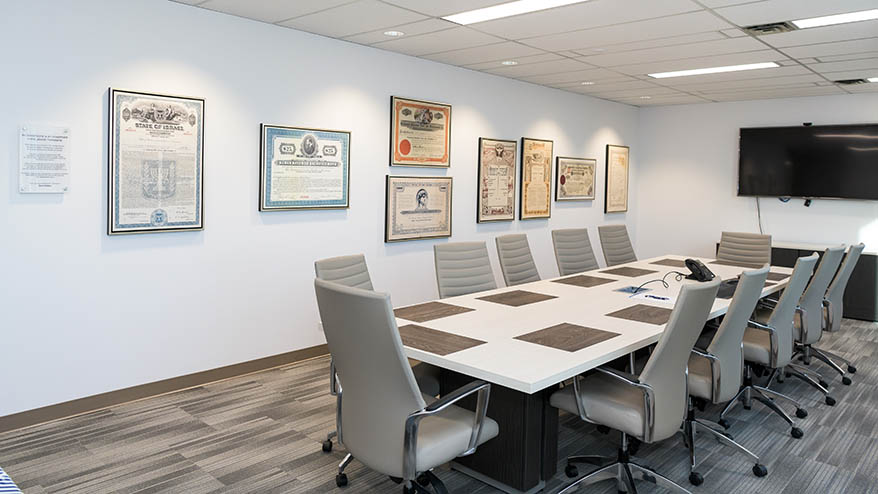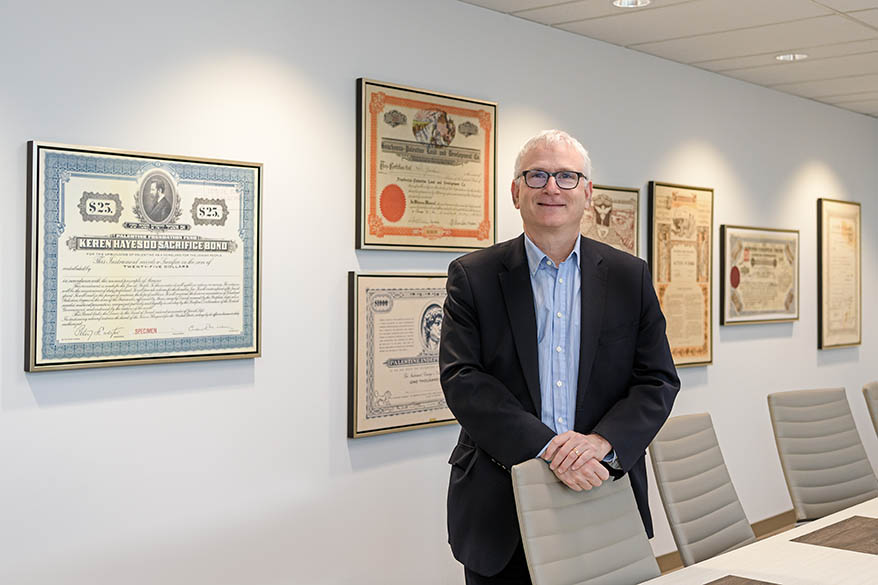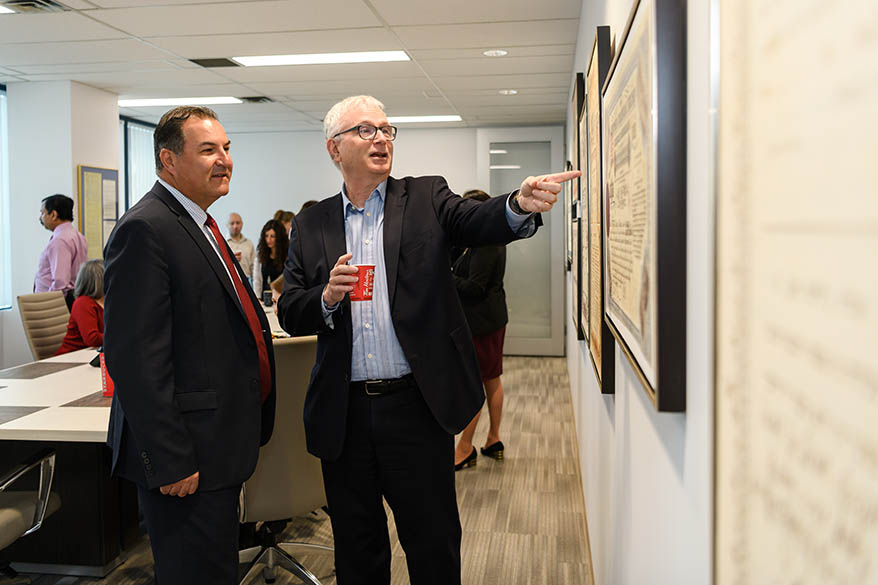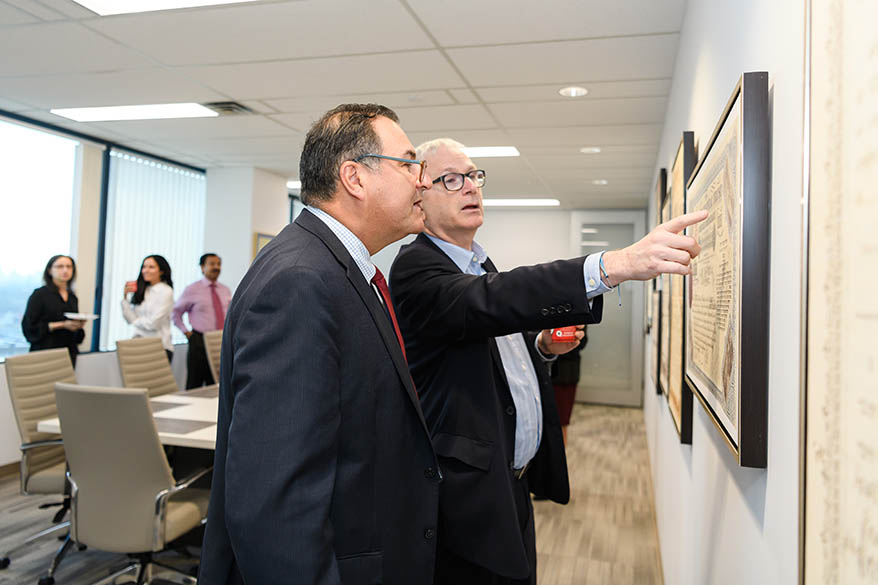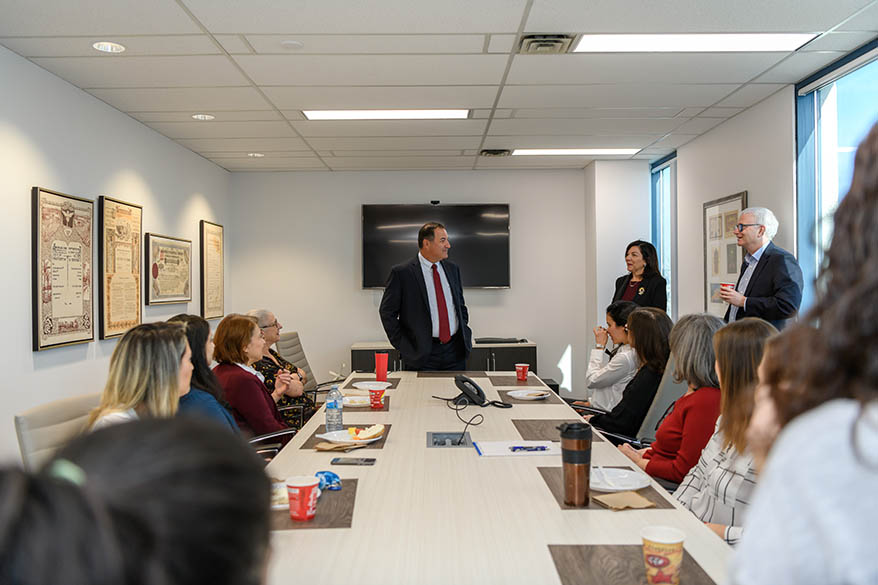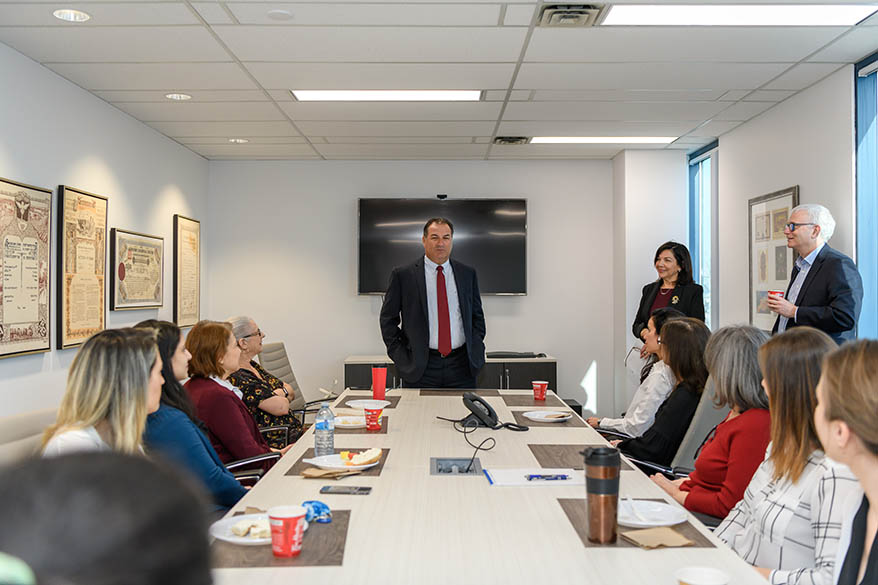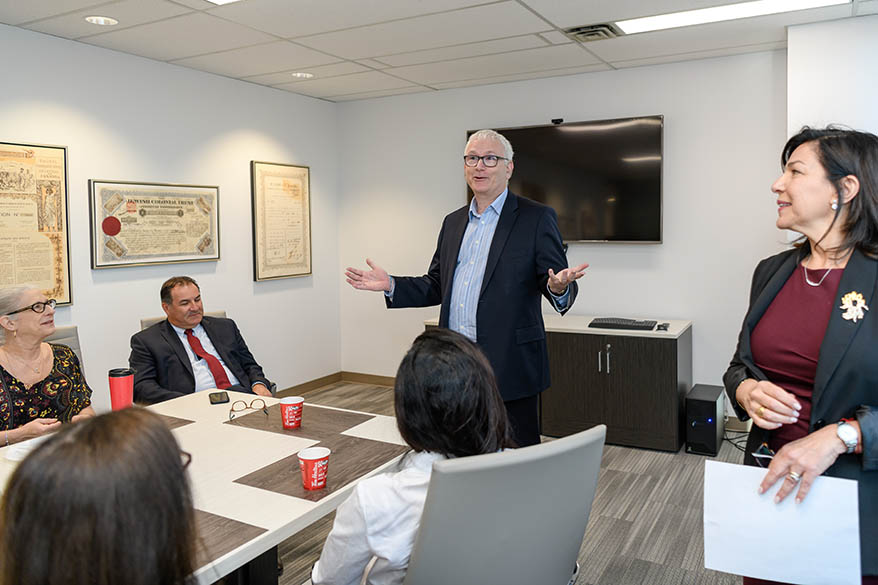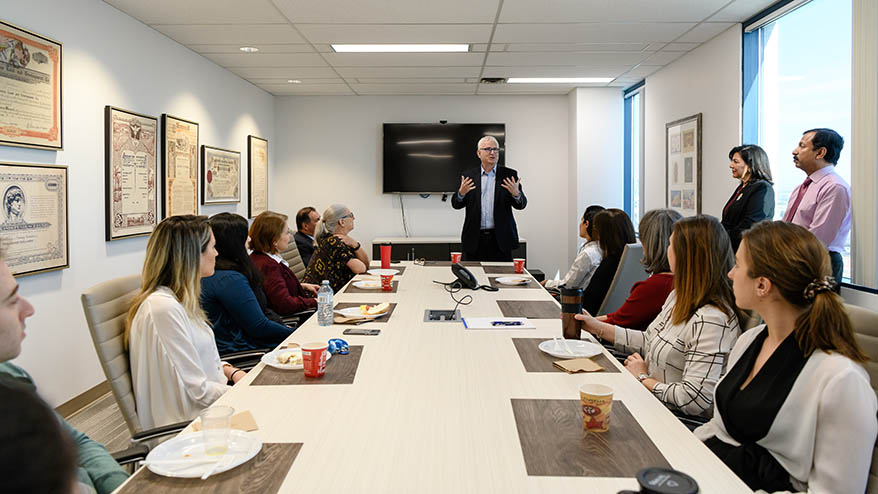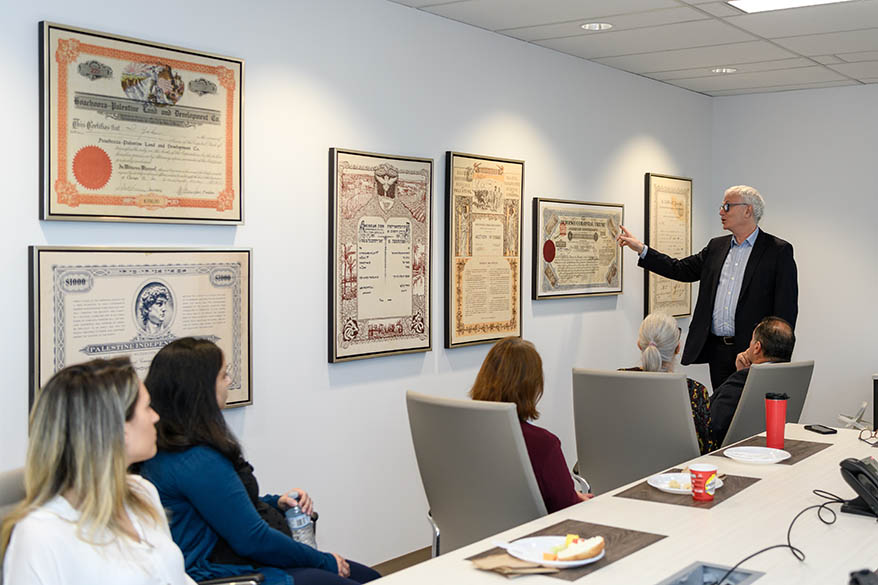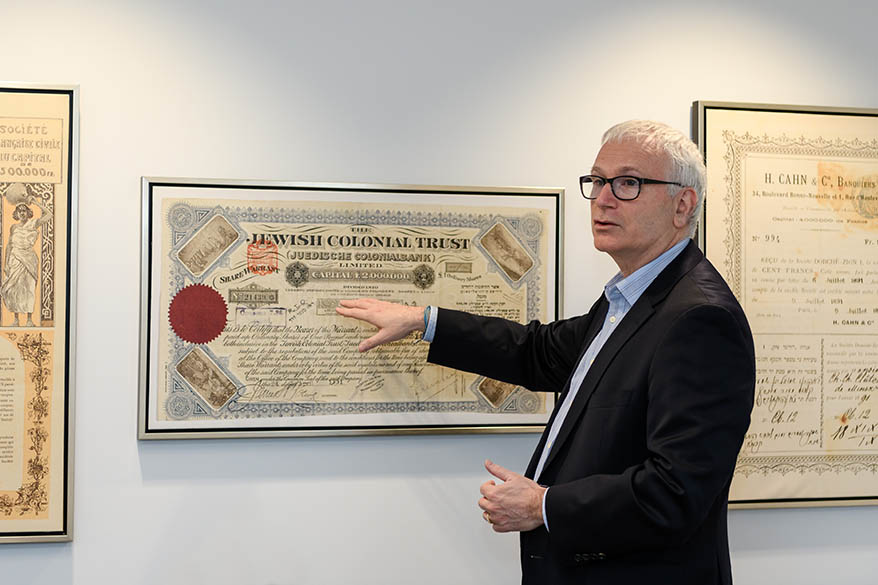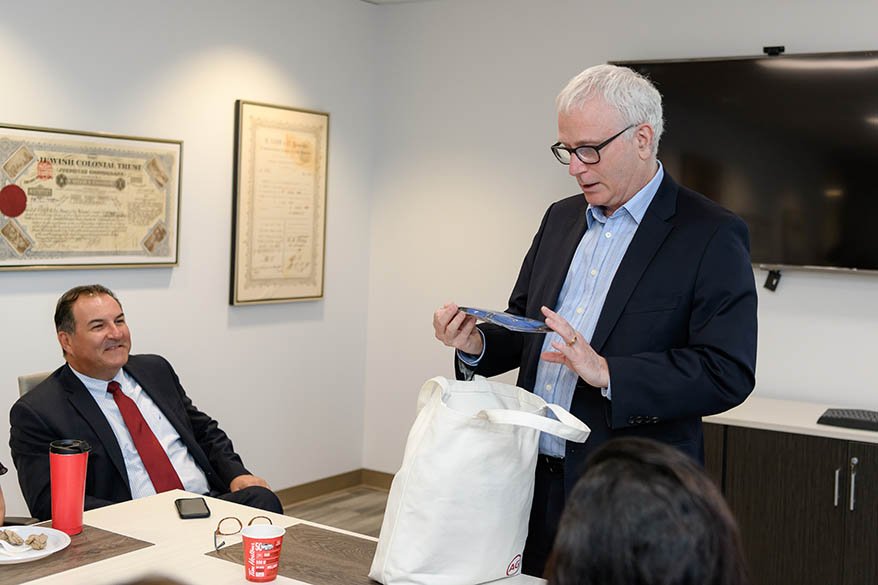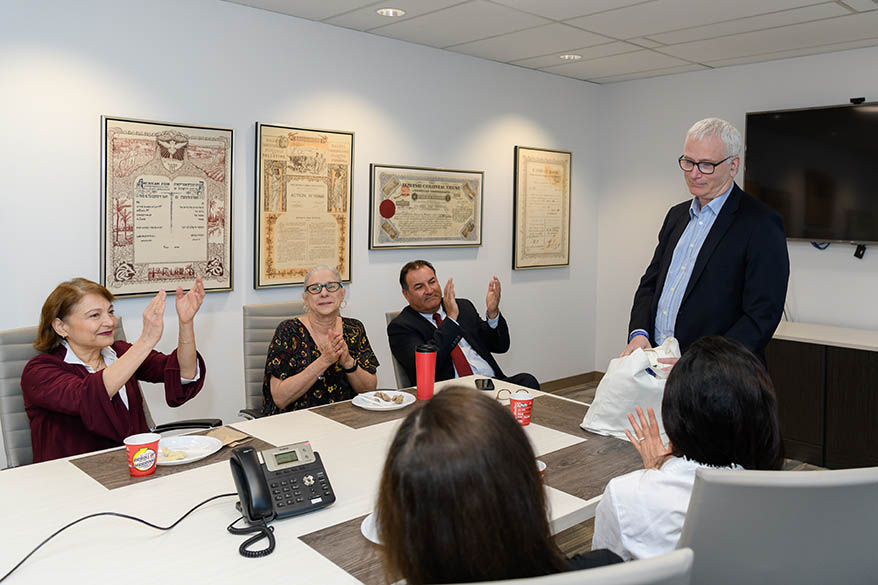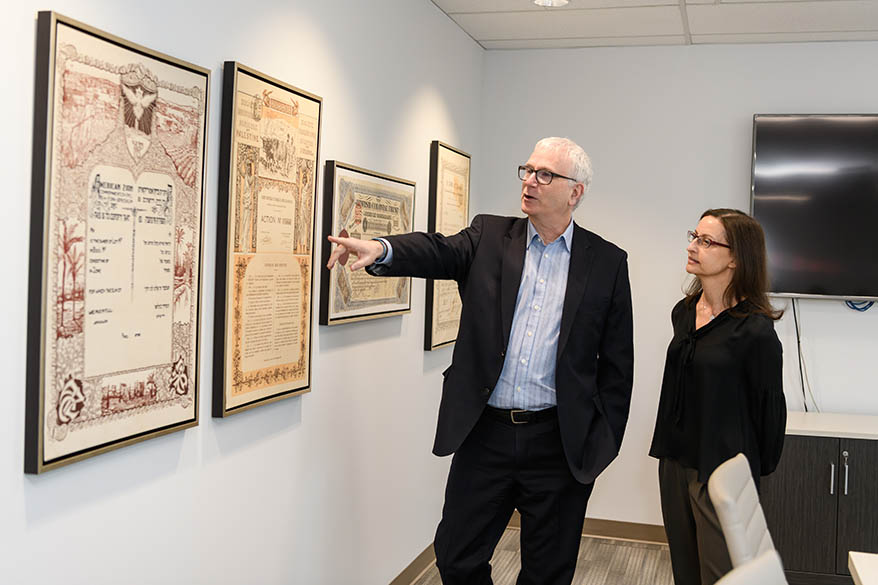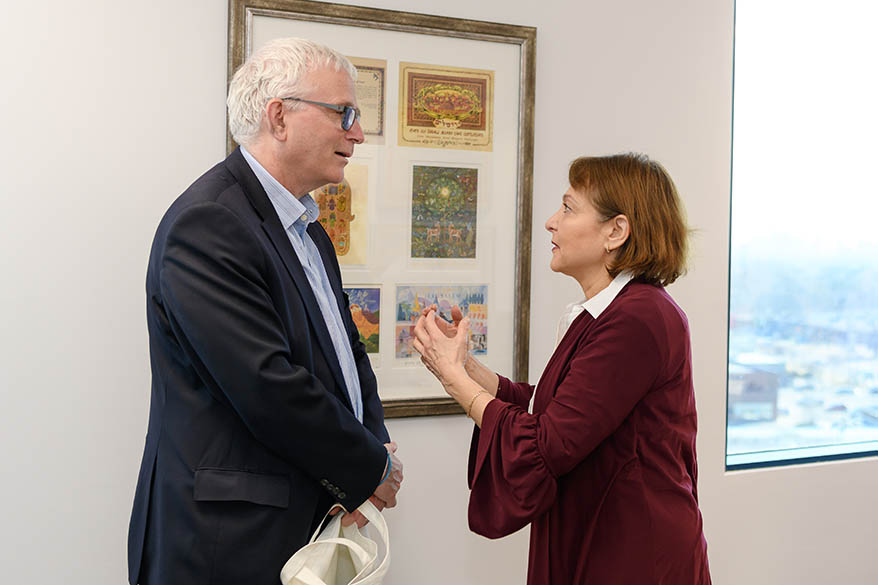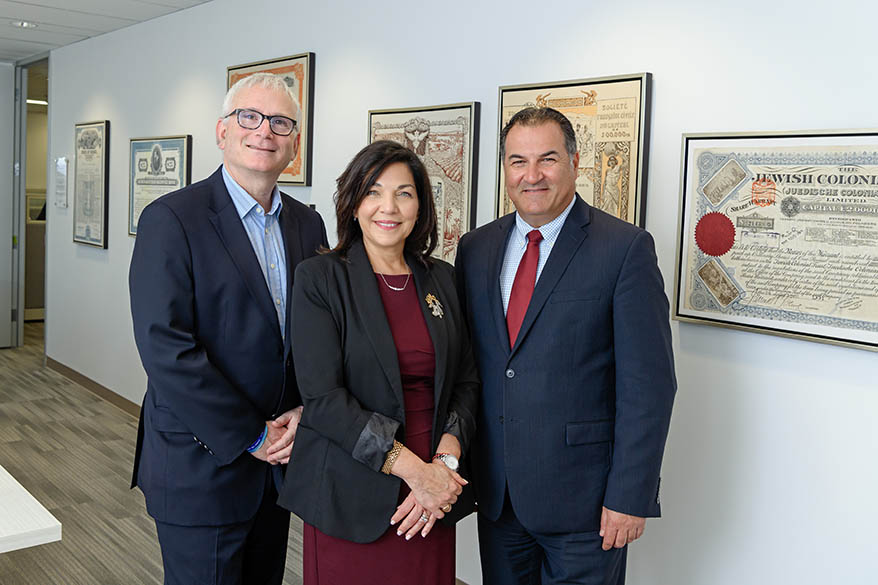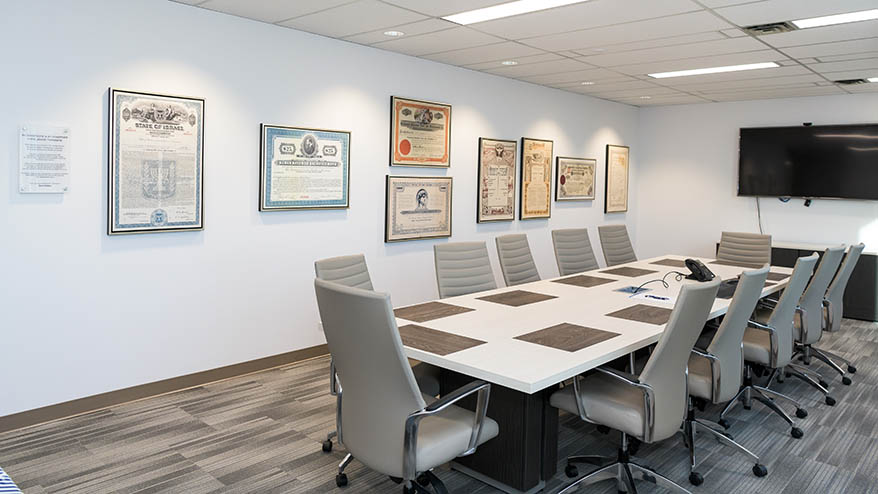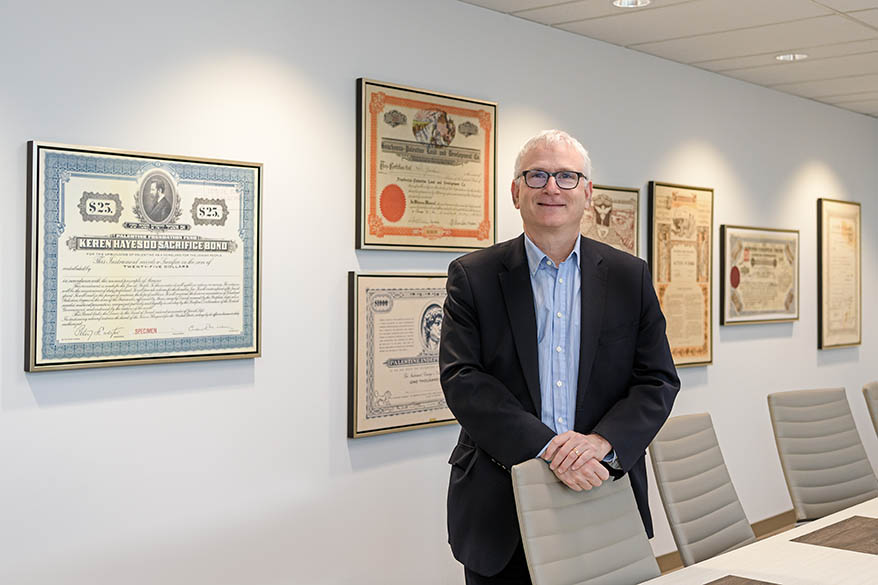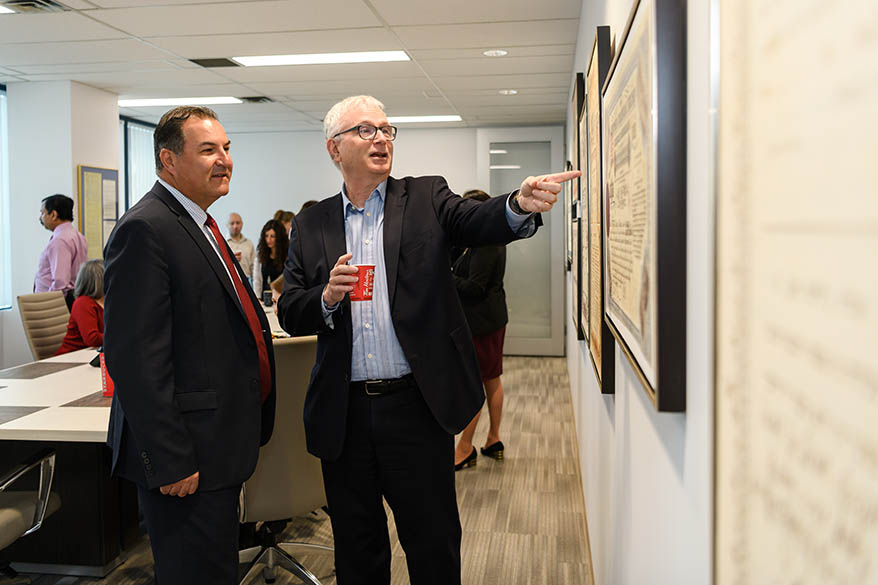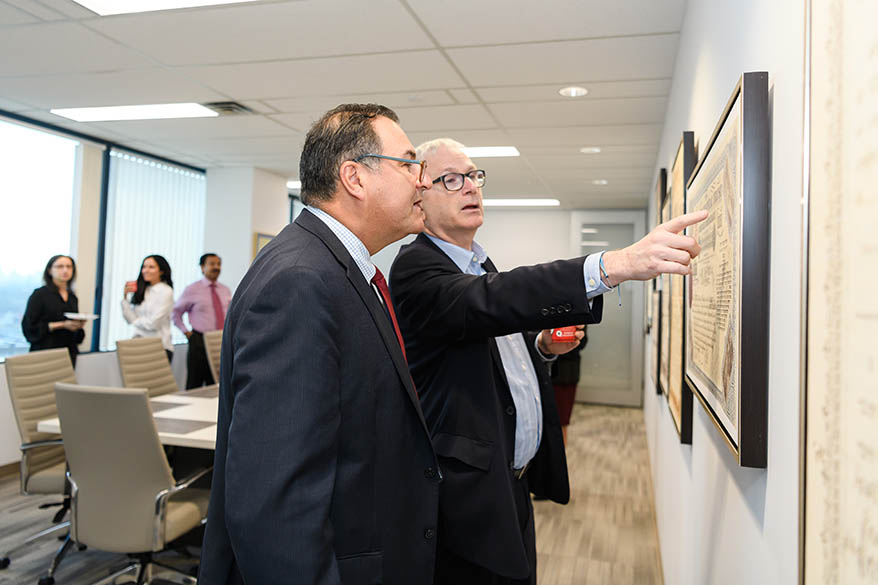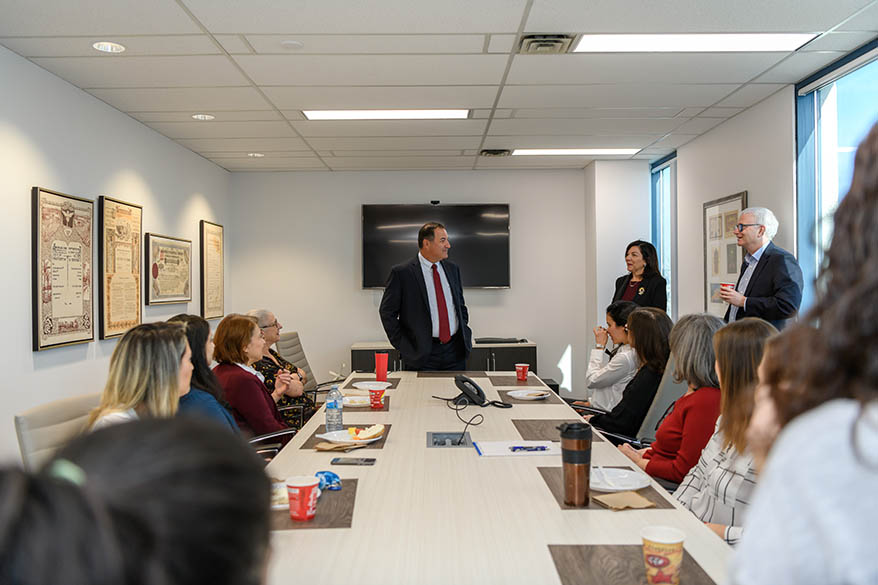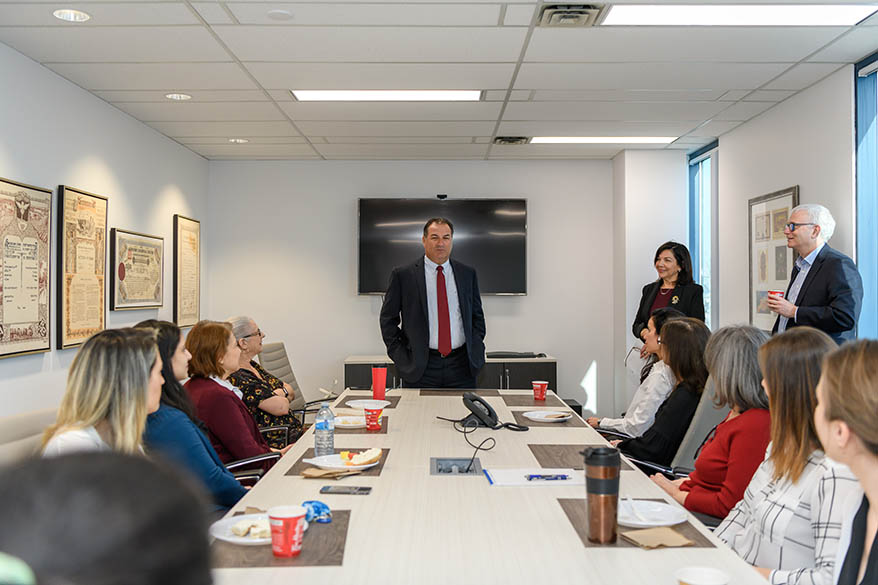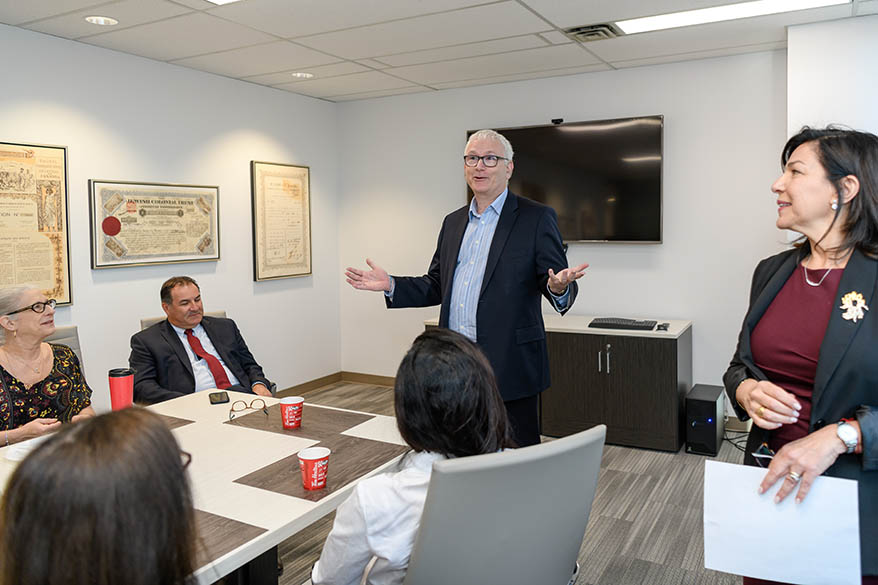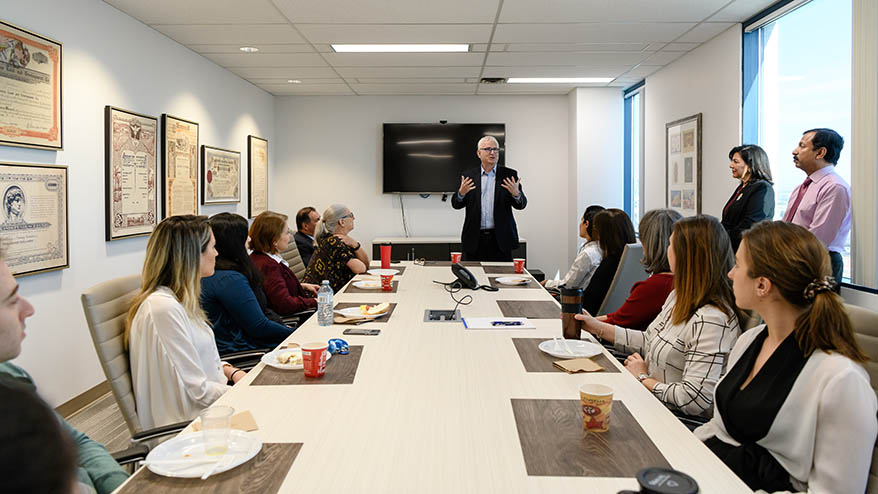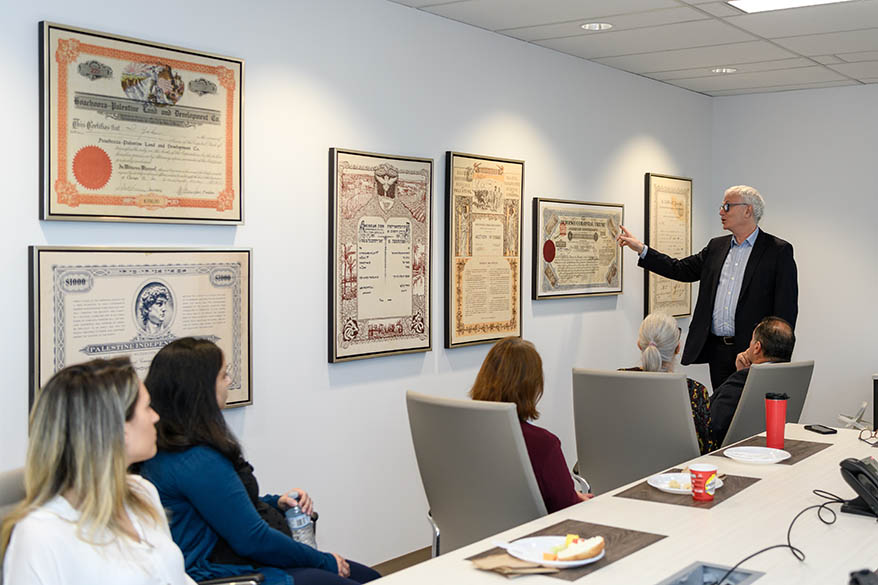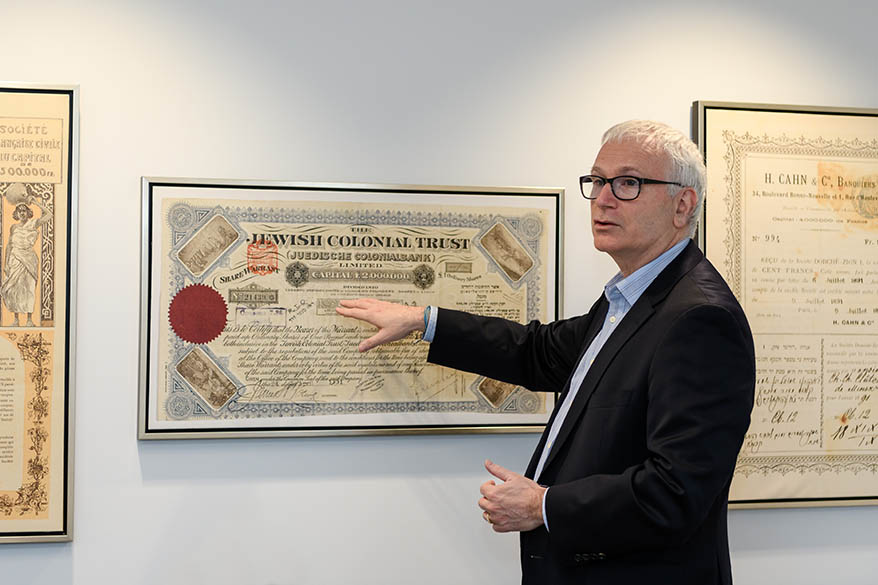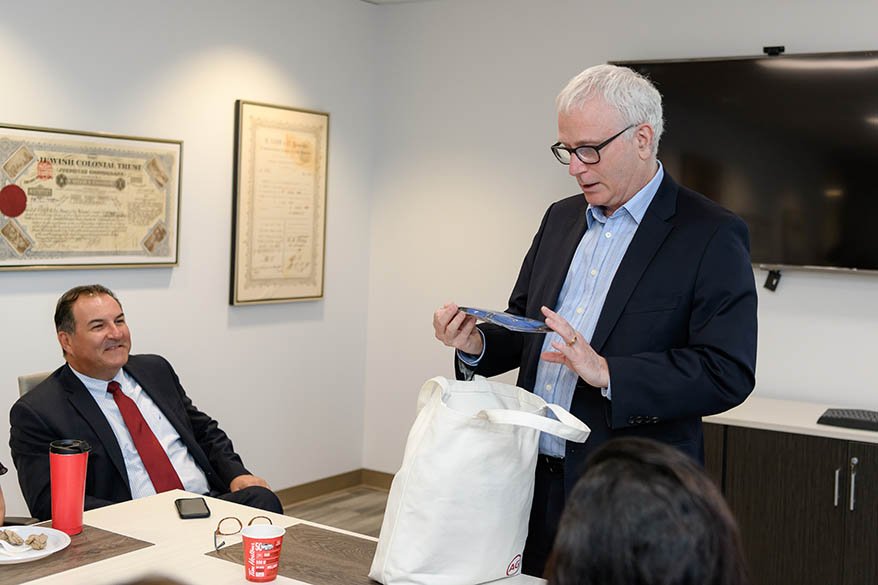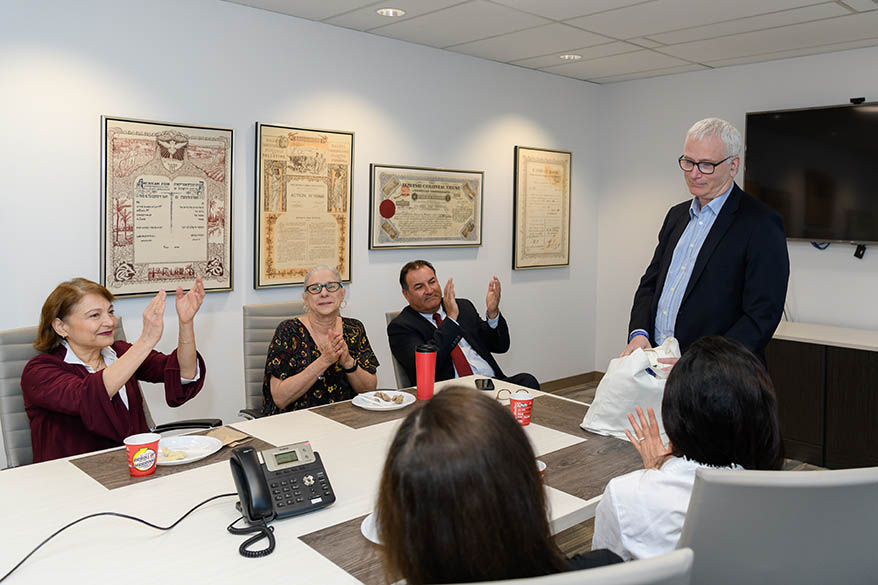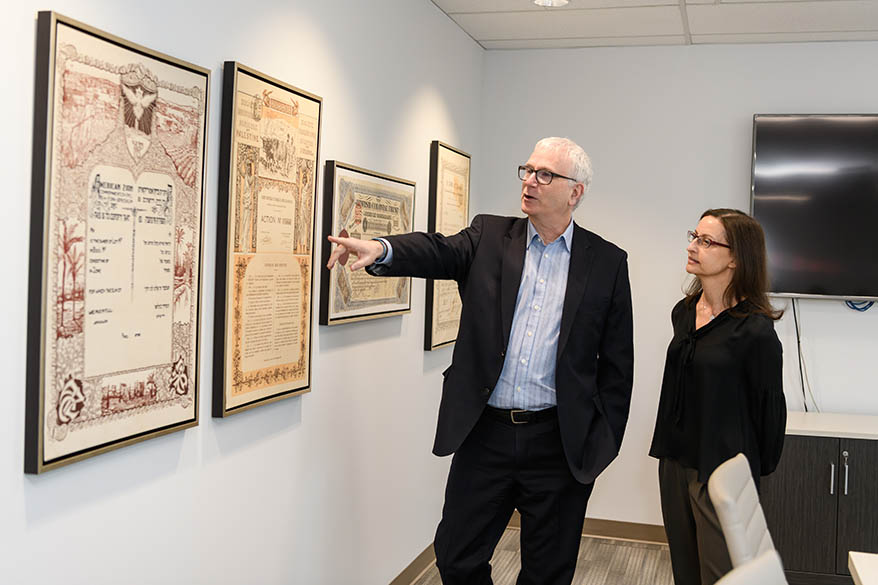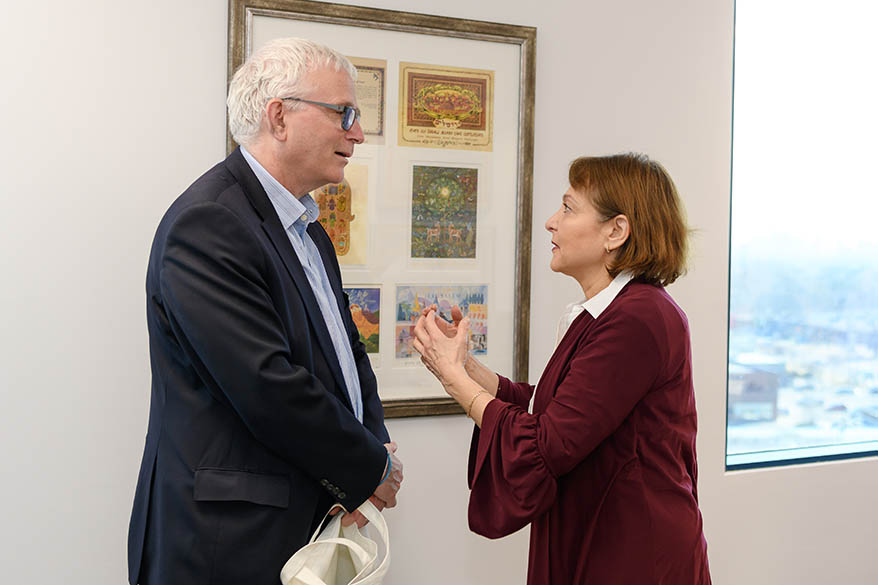 See Historical Investment Certificates up close here
TOUCH TO ENLARGE