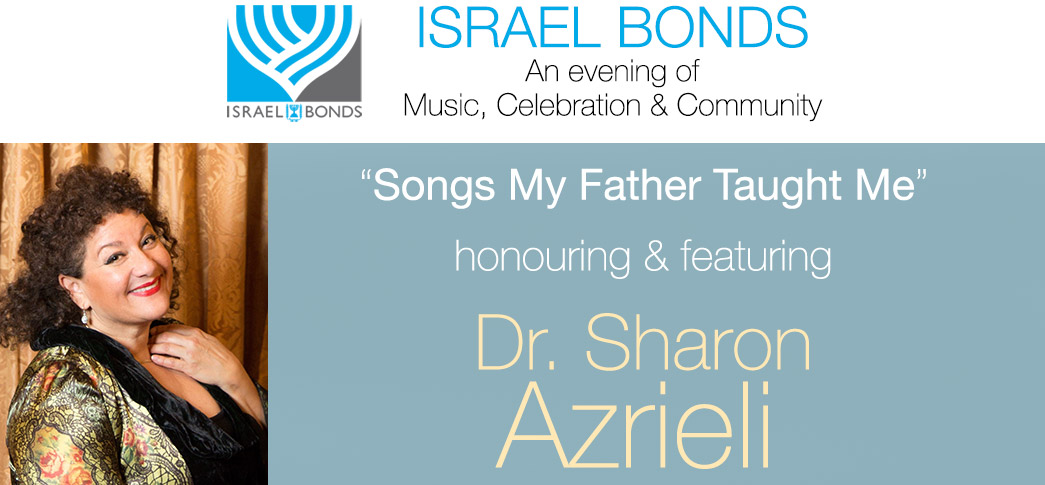 On September 7th, 2017 Israel Bonds (CISL) presented an evening of Music, Celebration & Community honouring & Featuring Dr. Sharon Azrieli.
We are proud to share that the feedback from so many of our guests who attended including Consul General of Israel in Montreal, Ziv Nevo Kulman has been enthusiastically positive. It truly was a special evening in which we all felt a strong sense of community - united in common values and connected to the State and the people of Israel.
Thank you to members of Israel Bonds (CISL) National Board of Directors who joined the event including Director, Robert B. Issenman, Director, Ora Stolovitz and Director & CEO Raquel Benzacar Savatti. Also thank you to the Gala Committee members Gilda Abdulezer, Susan Balinsky, Monica Berger, Irene Buenavida, Murray Dalfen, Robert B. Issenman, Liliane Levy, Isabelle Lugassy, Francine Samuels, Ora Stolovitz and the entire Tribute Committee.
A special thank you to the Centennial Youth String Orchestra of J.r.C.C. and Conductor Pavel Feldman.
And of course thank you to all who attended!
Please enjoy some of the event photos.