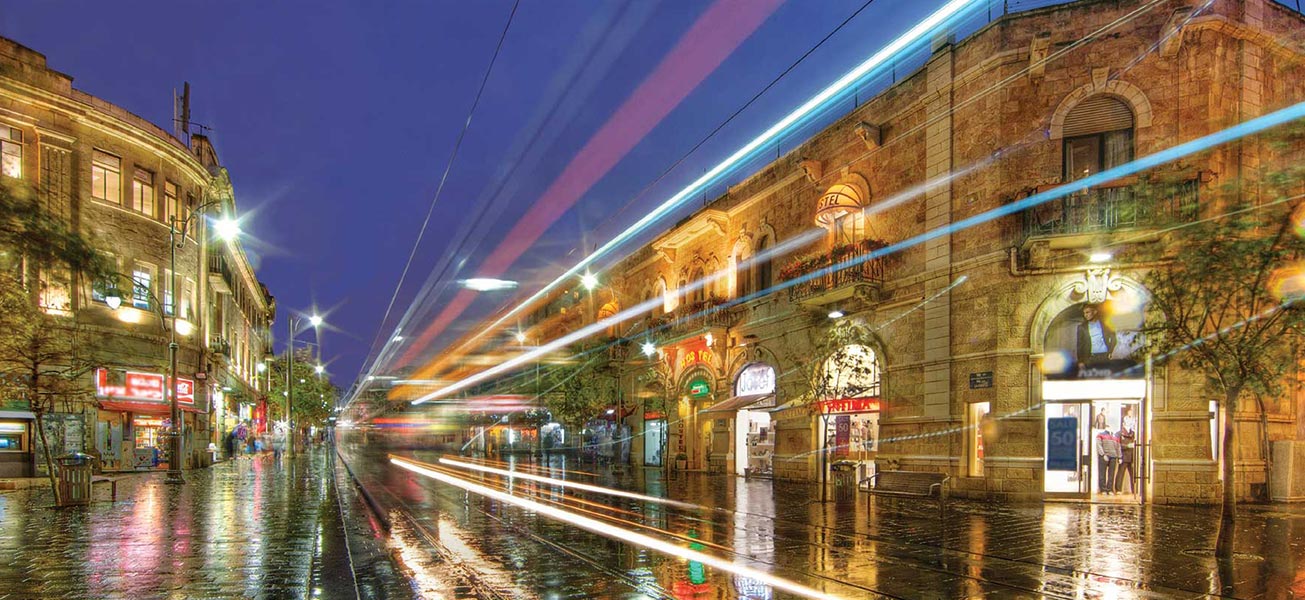 A sleek, futuristic light rail train travels 13.9 kilometers through the centre of Jerusalem, skimming by the ancient Damascus Gate of the Old City and minutes later, racing along the curved, contemporary planes of the bridge of strings, whose cables represent the fabled filaments of King David's Harp.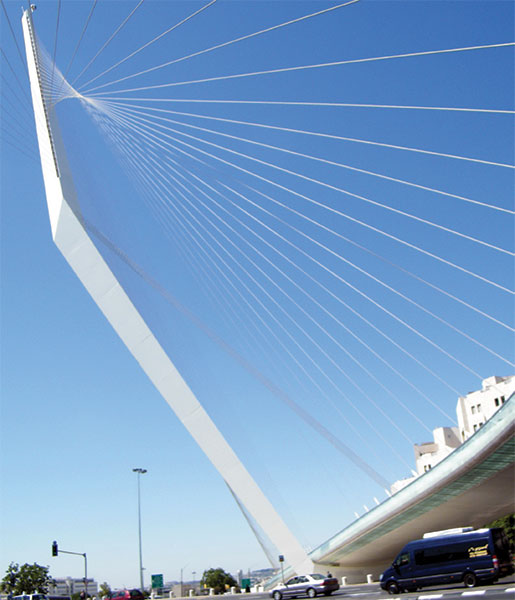 King David's Harp. Jerusalem, Israel
Where but in Israel does modern infrastructure pay such respectful homage to the ancient roots of a forward-looking nation?
Where but in Israel does a "back to the future" mindset ensure that heritage and tradition move hand-in-hand with world-class innovation?
One of Israel's first economic innovations was creating the concept of an Israel bond. Launched in 1951, Israel pioneered the issuance of a savings bond to its diaspora. Now, decades later, this economic model has strengthened and continues to flourish, nurturing a nation whose collective ingenuity knows no bounds and whose resourcefulness in combatting serious global issues improves and helps to repair our planet.
When you add Israel bonds to your portfolio, you are investing in a vibrant democracy, whose agriculturalists, engineers, industrialists, scientists and technologists continue to astonish the world. Israel creates sustainable vegetables to fight malnutrition crises, generously shares water technology expertise with drought-stricken areas across the globe and invented transitional shelters for families displaced by earthquakes. Add to that daily breakthroughs in renewable energy, significant advances in cancer research and a battery of devices designed to combat world terrorism.
As an active investor in the State of Israel, you can participate in the reality of a tiny, ancient nation, whose respect for its history and ability to reimagine, reinvent and innovate while remaining true to its heritage allows it to benefit its own citizens, the region it inhabits, and the world.
Israel Bonds offers multiple maturity options in CDN and US currency, fixed income with semi-annual and compound interest, and are fully eligible for self-directed RRSPs, RRIFs, Registered Education Savings Plans and Tax-Free Savings Accounts.
CHOOSE TO INVEST IN A COUNTRY THAT LOOKS BACK TO ITS PAST WITH REVERENCE AND RESPECT; AND LOOKS AHEAD TO ITS FUTURE WITH GLOBAL FORESIGHT AND UNPARALLELED CREATIVITY.
To fill out our forms online, please use one of the following browsers: