Wednesday
22nd January, 2020
6:30 PM - 8:30 PM

Central London
Location will be provided
with your RSVP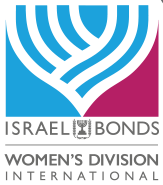 Event Chairperson & Director,
Zucker Consulting Ltd
Gender Equality: Past, Present, Future
Panel discussion with Q&A

Lady Ruth Morris of Kentwood, CBE
Lady Ruth joined Manuel Swaden in 2002 as a consultant to the Property team. Prior to that, she was Chairman of Partners at Janners and subsequently a consultant at Paisners and then Berwin Leighton Paisners.
A recognised property lawyer, she spent many years specialising in the legal aspects of retail warehousing and provided a wide range of commercial property advice to clients who relied on her expertise and guidance.
Lady Ruth has the loyalty of many long-standing clients to whom she has provided advice through the generations. Among her many other pursuits, she was a Vice-President of Woman of the Year Lunch & Assembly, a Chairman of Tribunals and is a Trustee of several charitable trusts as well as being a director of the Connaught Brown art gallery. In 2014 Ruth was awarded a CBE for services to the community.
Lady Ruth retired in October 2017 after 60 years on the roll.

Rebecca Simon
Director Marketing Strategy,
British Business Bank
A strategic marketing specialist with extensive, international expertise and experience in designing and delivering B2B customer acquisition strategies across multiple channels, platforms and geographies. Creative brand strategist, content creator and digital promoter.
Demonstrable success in generating demand, developing go-to-market strategies, building brand awareness, and business development via multiple MarComms channels. Responsible for digital development, content marketing, reputation management, customer insights, thought leadership, customer programs, events, lead generation, sales, and corporate communications - PR/PA.
Excellent and extensive project management skills, applied to the design and implementation of strategic initiatives with internal and external stakeholders.

Justine Zwerling
Head of Primary Markets, Israel,
London Stock Exchange Group
Proud Mum, Head of Primary Markets Israel at London Stock Exchange Group, Founder of Jewish Women's Business Network WIN.
Justine supports companies with their growth journey and to raise capital on London Stock Exchange – through AIM, the Main Market, ELITE and Fixed Income. Justine career centres around entrepreneurship combined with a life purpose to develop the support structures surrounding women on their journey, she founded the Jewish Women's Business Network, part of LSEG's Women's inspired networks. Proud to be Future Women Role Model 19 by Yahoo Finance.
She was nominated number 12 for her work at LSEG and the UK Israel Bilateral trade Nexus in the Aliyah 100 List – Jewish News. Voluntary roles includes, Board Director of Vibe Israel, Israel Bonds UK and Sahi (supporting youth at risk), and mentors parents of autistic children. She is lucky mum of two lovely girls and a wonderful patient husband.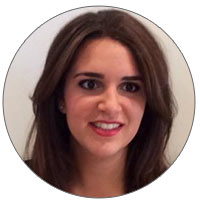 Moderator:
Sandy Rashty
Journalist , Sky News
Award-winning journalist, based in London.
Sandy is a News Editor at Sky News, specialising in UK News gathering and investigative journalism. In her role, she sits on the 24-hour broadcaster's news desk, responsible for the running and commissioning of stories to run across the channel's platforms, from TV to Digital and Radio.
Sandy has appeared as a guest contributor to a range of political programmes on channels from the BBC to LBC - and been published in print across British newspapers and magazines, including: The Daily Mail, The Sun, The Times, The Telegraph, GQ Magazine, The Jewish News and The Jewish Chronicle, where she began her career as a trainee reporter, before being promoted to Business Editor and Political Correspondent.
In 2015, Sandy was named Young Journalist of the Year at the Daily Mail-sponsored GG2 Awards, for her work on extremism and the status of women in religious communities.
For more information contact
Jessica Chammah
All photos used with permission of speakers