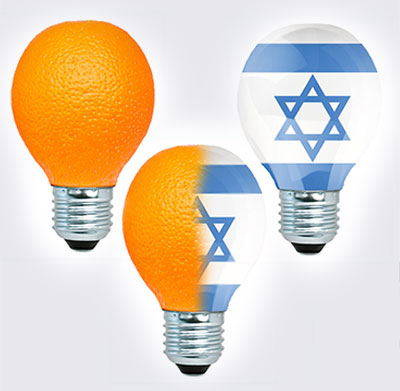 Israel Bonds Leadership Joins Global Event with Dana Weiss in the First of a New Speaker Series
March 24, 2020
On March 24, Israel Bonds leadership held an exclusive event with Israeli journalist Dana Weiss, chief political analyst for Israel's Channel 12, and host of Israel's most-watched new program, "Saturday Evening News with Dana Weiss." Her topic, Israel: The Political Quagmire and Post-Coronavirus Outlook, provided a glimpse into how the nation is dealing with the burden of a global health crisis against the backdrop of political uncertainty after holding its third round of elections in just under a year.
But amidst the chaos and uncertainty, Dana finds hope and opportunity. She notes that throughout Israel's hospitals, clinics and healthcare facilities, where Arabs, Muslims and Jews provide care for all patients regardless of their beliefs or backgrounds, there are no borders. As she states, "Viruses do not care about borders or nationalities. This is a war, and instead of soldiers, we have doctors, nurses and staff on the frontlines."
In closing out her remarks, Dana remains confident in the Jewish homeland's history of resilience and keeps an optimistic approach, stating, "We must keep Israel the miracle that it is, and for that to happen we need everyone on board. Each of us must exercise our full potential, and in doing so, we'll come out of this stronger."
The global event was held under the auspices of Israel Bonds President's Club, chaired by Israel Bonds board member Helene Herbstman. The first of this series, these global discussions will serve as an important means of disseminating details about Israel and expanding awareness of the Israel Bonds mission.