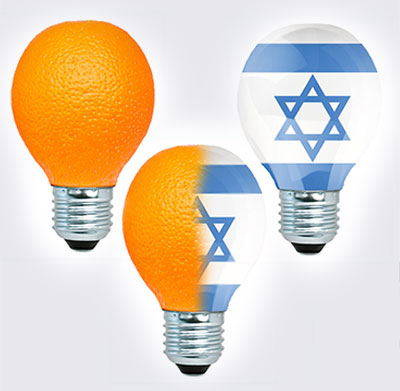 Israel Bonds Holds Global Event with IDF Spokesperson Lt. Col. Jonathan Conricus
March 30, 2020
For its second global event, held March 30, Israel Bonds welcomed Lt. Col. Jonathan Conricus, head of the International Media Branch of the IDF Spokesperson's Unit, to address measures the IDF is taking to defend and protect Israel's borders, while containing the spread of coronavirus and its impact on the lives of Israeli citizens.
Lt. Conricus noted the critical importance of Israel's forces on land, sea and in the air continuing to monitor threats amidst the coronavirus pandemic. Doing so, he added, involves "countless logistical adjustments to prevent close interaction."
He said the IDF is still in "an auxiliary position," and has taken a proactive approach to lowering the spread of the virus by adding new training regimes, enhancing social distancing and hygienic measures, advising on medicinal research and healthcare practices and working closely with the Palestinian Authority. He stated, "The virus does not discriminate among borders or political affiliations. We have a common interest in mass contamination, and we must do what is necessary to limit the strain on our healthcare system as much as possible."
The global event, led by National Campaign Advisory Council Chair Chuck Berk and Canadian New Leadership member Izzie Steckler, was held under the auspices of the Prime Minister's Club, and National New Leadership, co-chaired by Teri Herbstman and Jason Langsner. The global discussions serve as an important means of disseminating information about Israel and heightening awareness of the Israel Bonds mission.