In Memory of Former Israel Bonds President and CEO Gideon Patt
April 27, 2020
The leadership and staff of Canada-Israel Securities, Limited/Israel Bonds mourn the passing of former Bonds President and CEO Gideon Patt. A visionary of Israel Bonds and the Jewish state whose leadership left a profound imprint on the people of Israel and the Bonds organization, Patt served as Bonds' president and CEO from 1997 until 2002. He was 87.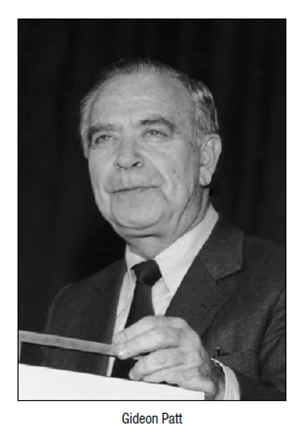 A Jerusalem native, Patt served as a member of Knesset from 1970 to 1996, holding positions including Minister of Construction and Housing, Minister of Industry, Trade, and Tourism, and Minister of Science and Development.
As president and CEO of Israel Bonds, Patt presided over several high-profile events, including a tribute to Mikhail Gorbachev, a gala at the United Nations commemorating the 50th anniversary of Israel's membership in the world body, with the participation of first UN ambassador Abba Eban and then-ambassador Dore Gold, and the 50th anniversary of Israel Bonds, which featured Shimon Peres as keynote speaker.
At the latter event, Patt declared: "The story of Israel is also the story of Israel Bonds. Together, as partners in the future prosperity and success of Israel, all of us at Israel Bonds take part in one of the most exciting stories of a people's will and courage that our time has ever seen."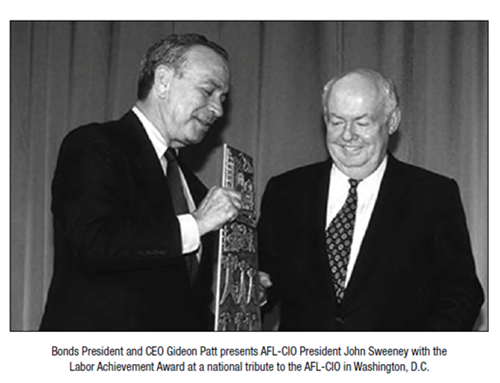 Bonds' current Global President and CEO Israel Maimon had the honor of knowing Patt, meeting with him throughout his role as cabinet secretary for Israel's government. Upon his passing, Maimon expressed condolences to Bonds advocates and leadership, praising Patt as "an honorable mentor whose impact is certain to be remembered for generations, and his memory will live on in many closely connected to the Bonds legacy."