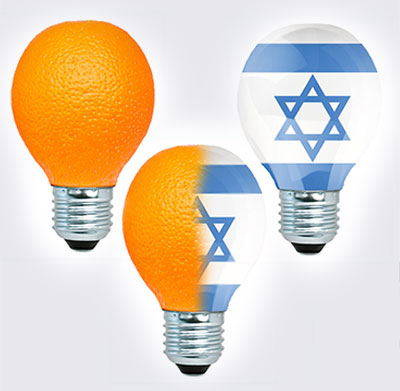 Arnon Perlman is New Israel Bonds Head of International Sales & Operations
Israel Bonds President & CEO Israel Maimon announced Arnon Perlman has assumed responsibility as the organization's executive director for international sales and operations in Europe and Latin America.
In making the announcement, Maimon stated, "With his diverse background and extensive knowledge base, together with the respect he has received for his initiatives and accomplishments, Arnon will be a true asset to Israel Bonds. Under his leadership, I am confident we will achieve expanded support for Israel in Europe and Latin America through increased purchases of Israel bonds."
Based in London, Perlman brings a wealth of impressive experience to his new role. An Israeli, Arnon's career has encompassed managing technology investment funds; top-level consulting; diplomatic and government experience; journalism and media outreach.
He comes to Israel Bonds following five years in China. He arrived in Shanghai in 2013 following his appointment as consul general at the Consulate of Israel. After concluding his diplomatic service, Perlman served as a senior consultant for Phinergy China, a global developer of clean and high energy density systems based on metal air technology. He concurrently chaired 31N Capital, a family private investment fund specializing in clean renewable energy, water technology, IT, IoT, and medical and accessibility technologies.
Perlman served as head of the Media and Information Division in the government of Prime Minister Ariel Sharon, participating in cabinet-level discussions and coordinating media strategy and public relations. He has broad private sector media experience, encompassing both print and broadcast journalism. Perlman is a frequent speaker and lecturer who has addressed a range of topics before audiences in Israel, the U.S., Canada and Europe.
In beginning the latest chapter of his multi-faceted and successful career path, Perlman said, "For nearly 70 years, the global Bonds enterprise has played a decisive role in Israel's development and, as an Israeli, I am proud to be associated with the organization that has meant so much to my country. It will be a privilege to work with Bonds colleagues around the world to disseminate a positive message of inclusiveness, which in turn will facilitate solidarity with the Jewish state via investments in Israel bonds."