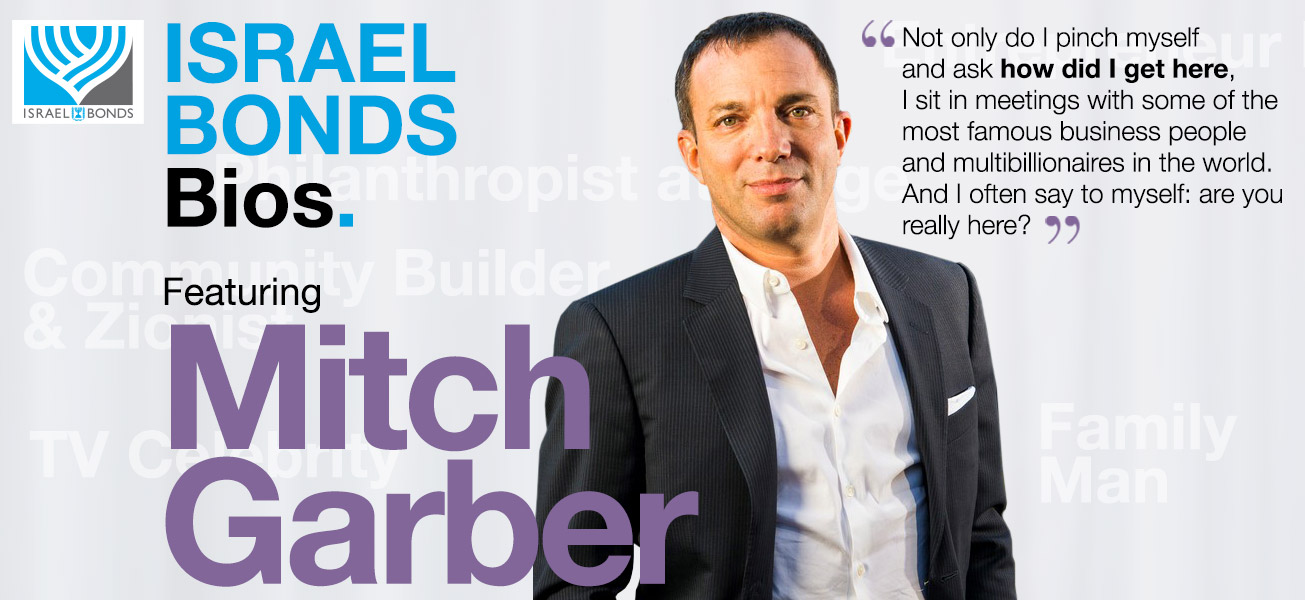 Israel Bonds New Leadership (Montreal) presents our inaugural
"ISRAEL BONDS Bios." event
featuring Mitch Garber
For more information call Maria L. Corsi 514.482.0427 or maria.corsi@israelbonds.ca
Tuesday Feb. 20th, 2018
6:00 pm - 9:00 pm
Le Windsor, 1170 rue Peel, Montréal
Space is limited. Reserve your spot!
Exclusive VIP Meet & Greet available
Complimentary Valet Parking & Coat Check
Business Attire
Mitchell 'Mitch' Garber was born in Montreal in 1964. His late father was an entrepreneur who dropped out of school at the age of thirteen to provide for his family, and his mother is a retired elementary school teacher. He attended private day schools in Montreal and his tuition was largely paid through donations of anonymous alumni. At the age of eleven he started to deliver the Montreal Star newspaper and at the age of fourteen he took ownership, with the bank guarantee of his mother, of a small food concession which he operated at a municipal swimming pool for several summers.
He attended McGill University and received a Bachelor of Arts degree in Industrial Relations (1986), and attended the University of Ottawa, obtaining a degree in Civil Law (1989). On November 5th, 2017, he received an Honorary Doctorate degree from the University of Ottawa, in recognition of his civic and business accomplishments.
Mr. Garber was called to the Quebec Bar in 1990 and married fellow lawyer and Quebecoise, Anne-Marie Boucher in 1991. Ms. Boucher has a Master's degree in Taxation from the University of Sherbrooke, and is currently the Chair of the St. Mary's Hospital Foundation, a board member of the McCord Museum, and of the Canadian board of the Israeli based Weizmann institute, and others.
Mr. Garber practiced law from 1991-1999, before leaving to join SureFire Commerce, a public company he helped start. He quickly became CEO of Surefire and through a series of acquisitions, headed its newly established Nasdaq listed parent Optimal Group. While at the helm of Optimal, he led a spin-off IPO on London's AIM stock exchange, and oversaw a share value increase in Optimal Group, of approximately 300%.
In 2006, he was recruited to become CEO of London Stock Exchange listed online games conglomerate PartyGaming plc, which he ran successfully until 2008. In late 2008, he decided to move back to Canada from Europe with his family. In the same year, he collaborated with private equity giants TPG and Apollo, establishing a subsidiary of Caesars Entertainment, called Caesars Interactive Entertainment (CIE). Through timely acquisitions, he built CIE from a start-up and sold it in large part in 2016 to a consortium of Chinese buyers, including Alibaba founder Jack Ma, for 4.4 billion USD.
In 2015 Mr. Garber helped TPG negotiate the acquisition of Cirque du Soleil, and became a minority equity co-investor and Chairman of the Board.
In 2016 Mr. Garber participated with private equity firm Apollo in the acquisition of U.S. based technology hosting giant Rackspace Inc., for circa 4.3 billion USD and is a co-investor and board member.
Mr. Garber has been a successful CEO of companies trading on the London, New York and Toronto stock exchanges, and has sat on corporate boards in each of those jurisdictions. He has deep experience in matters of governance, finance, anti-trust, M&A, operations, and many other facets of international business. He has significant mergers and acquisition experience in Canada, the United Kingdom, the United States, Israel and Germany.
Mr., Garber is a well-known philanthropist in Quebec, chairing the advisory board of the Faculty of Medicine at McGill University, where he and his wife have established a post doctorate fellowship grant in cancer research. He chaired the 2016 Centraide campaign in Montreal raising a record 55 million dollars. In 2017 Mr. Garber joined the board of Montreal International, a prestigious working board, chaired by Jacques Menard, charged with attracting foreign corporate investment to Montreal. Mr. Garber was a 'Dragon' on the French language business television show, Dans l'œil du dragon from 2014-2016, and is an influential thought leader in Quebec on issues of education, language and wealth distribution.
Mr. Garber is fluent in English and French and speaks Hebrew. He lives in Montreal with his wife Anne-Marie Boucher and his sons Dylan (McGill '17) and Ryan (LCC '17).
For more information call Maria L. Corsi 514.482.0427 or maria.corsi@israelbonds.ca
THANK YOU TO OUR GENEROUS SPONSORS!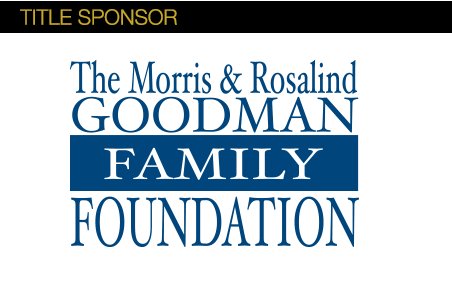 ISRAEL BONDS
Canada-Israel Securities, Limited
New Leadership
New Leadership Montreal: Co-chairs
Israel Steckler & Matthew Azrieli

New Leadership Montreal Committee:
Jonathan Abecassis
Michaël Benitah
Gilad BenDor
Chloé Edelman
Joshua Friedman
Daniel Gal
Joel Goldman
Stu Guttman
Jeff Joseph
Anthony Koch
Sharon Koifman
Eric Lasry
Lorne Lieberman
Richard Lieberman
Jason Lifson
Jillian Perlis
Stephanie Perlis
Josh Rosenmeier
Ari Sorek
David Tordjman
Tal Tuchman
Michael Zukor
Israel Bonds, Quebec Region
Gilda Abdulezer, Executive Director
Israel Bonds, Quebec Region
Maria L. Corsi, Branch Manager