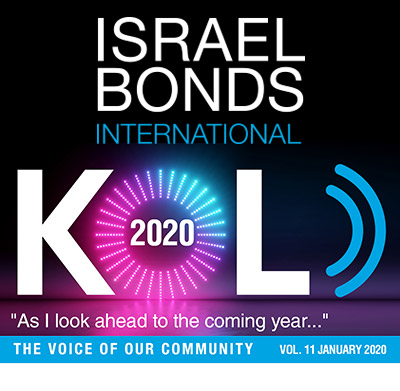 I could speak for all of us when I say the last couple of years have been a learning curve for the International Division of the global Israel Bonds enterprise.
From the start, in 2013, when all Israel Bonds business came under one umbrella, one country at a time, every working day has been different, and filled with new information.
With the coming of this new year and decade, it feels like the pieces are coming together, and business plans that have been worked on the last couple of years are either mid-way or nearing the finish line.  Communication and infrastructure were my main obstacles at the beginning.  We were all part of a team, yet we lacked a platform that enabled us to work together and communicate efficiently.  This has changed.
I have a unique and holistic perspective of the overall operations from working in the U.S. headquarters located in New York City, where all departments are geographically together.
International is structured differently.  Our Operations Department is in Jerusalem, Finance in Mexico City, Marketing in Toronto and Compliance in New York and Paris.  Arnon Perlman, who heads the entire business outside the U.S. and Canada, is in London; Israel Maimon, our Global President & CEO, is here in NYC.  Finding a way to co-exist with each department and sales office around the world was a task that is now my norm, our norm.
Even though Israel Bonds has been around for almost 70 years, the International operation sometimes feels like a startup business and it's been exciting and so much fun to watch it unfold.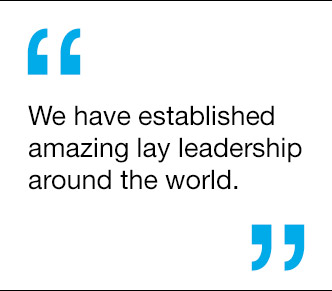 2020 is going to give us a chance to refine some initiatives that have started since Arnon came on board. We have established amazing lay leadership around the world, recurring events, and are building deep relationships.  Our IT roadmap will enhance sales and marketing tools – a major focus for the coming year.
Being a part of so many departments has not only helped my professional career, but also introduced me to unique cultures and differences which make up the rich tapestry that is a 'typical' day at Israel Bonds.
Wanda Goicoechea, International Accounting & Finance, resides in New York City.
Plans and activities as stated in this article are specific to the City and/or Region of the writer.