Dear Friend of Israel,
We are pleased to inform you that Canada-Israel Securities Limited (CISL)/Israel Bonds has applied as a registrant with all Canadian provincial securities regulatory authorities*.
This positive and important change ensures that Israel Bonds remains current within the changing securities environment and ongoing heightened compliance standards that our industry is experiencing worldwide.
As prospective registrants, we are now asking each of our clients to complete in full, on a one-time basis, an Account Opening Application.
The application will be relatively quick and easy to complete and, once your account is approved, you will not be asked to submit a full application again.
TO OPEN YOUR ISRAEL BONDS ACCOUNT:
Complete an ACCOUNT OPENING APPLICATION and return it by mail or fax.
All forms (Individual/Entity/Managed Accounts), mailing addresses and fax numbers are available at: israelbonds.ca/openaccount
OR
Once we have received your completed forms, you will hear back from us within a few business days.
If you have any questions or require assistance in completing the application, please contact us:
We appreciate that for many of our clients, there's more to an Israel Bond purchase than just "business as usual."
We value the trust you place in us!
Yours sincerely,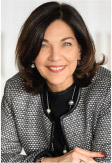 Raquel Benzacar Savatti
Chief Executive Officer