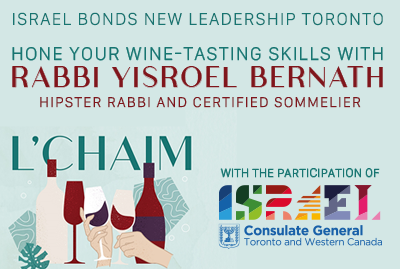 Thank you for registering!
We look forward to seeing you on
Wed., March 22, 2023
Doors Open: 6 PM
Program Begins: 7 PM
The event will be in the Yonge & Bloor area.
Address will be provided by email prior to the event.
IMPORTANT NOTE:
Your reservation is non-transferable.
You must bring a government-issued photo ID to be admitted.
(Driver's license or passport)
Aliza Fagen and Leah Shainhouse
Madison Bettle
David S. Gasch
Gonen Hollander
Jody Klein
Sharon Marcushamer
Shay Nulman
Tyler Pertman
Eliav Shaked
Michael H. Tweyman
Canada-Israel Securities, Limited is registered as an Exempt Market Dealer.