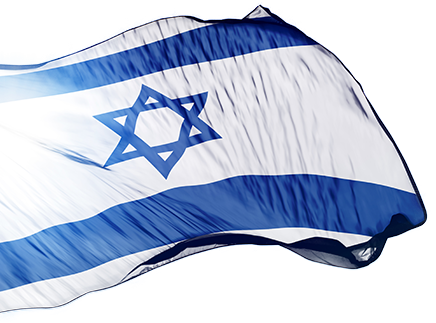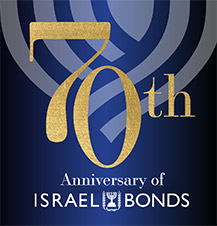 International Affiliates
This site is for Canada-Israel Securities, Limited, which sells Israel bonds in Canada.
For purchasers in the U.S.A, click here for Development Corporation for Israel.
For purchasers outside of the United States and Canada, click here for Development Company for Israel (International) Limited.
IMPORTANT NOTICE REGARDING ACCESS TO OUR OFFICES:
COVID–19 STAGE 3 RE-OPENING & MOVING FORWARD WITH ISRAEL BONDS
In accordance with Provincial guidelines for Stage 3 re-opening, various offices across the country are opening slowly, scheduling staff to work both from home and their respective offices. Canada-Israel Securities, Limited/Israel Bonds will be conducting its office activities in line with Provincial health standards.
As of Tuesday, August 4, 2020, and with the health and well-being of our clients, our staff, and the public at large foremost in mind, the following guidelines will apply until further notice:
BY APPOINTMENT ONLY: Clients who wish to visit our offices for purchases or for customer service matters should call their regional Israel Bonds offices in advance to set an appointment.
MASKS/FACE COVERINGS: Clients who visit any Israel Bonds office must wear masks or face coverings.
ONLINE: For purchases, a good alternative is to purchase your Israel Bonds online where you can also request a digital tribute card.
MAIL/COURIER: For mail and couriers, our OFFICE ADDRESSES can be seen here.
This message will be updated with further news as the situation evolves, both here and on our Facebook page.
THANK YOU FOR YOUR ONGOING BUSINESS, KIND WORDS AND PATIENCE THESE LAST SEVERAL MONTHS.
Please access the following departments based on your needs and we will get back to you within two business days:
NATIONAL
National Enquiries
Raquel Benzacar Savatti
CEO


416.789.3351 Ext. 123


Raquel.Benzacar-Savatti@israelbonds.ca
National Sales
Ariel Karabelnicoff


416.789.3351 Ext. 139


Ariel.Karabelnicoff@israelbonds.ca
Sales/Redemptions — Toronto
Sharon Amouyal


416.789.3351 Ext: 147


Sharon.Amouyal@IsraelBonds.ca
Alexandra Bortnik


416.789.3351 Ext. 124


Alexandra.Bortnik@israelbonds.ca
Client Services/Operations/Processing
Berta Leoneanu


416.789.3351 Ext. 127


Berta.Leoneanu@israelbonds.ca
CFO
Dhushy Dhushyanthan


416.789.3351 Ext. 135


Dhushy.Dhushyanthan@israelbonds.ca
Marketing & Communications
Elan Levitan


416.789.3351 Ext. 125


Elan.Levitan@israelbonds.ca
General Enquiries
Adine Owieczka


416.789.3351 Ext. 122


Adine.Owieczka@israelbonds.ca
QUEBEC AND WESTERN CANADA
Sales/Redemptions — Québec
Gilda Abdulezer


514.482.0427 Ext. 361


Gilda.Abdulezer@israelbonds.ca
Processing — Québec
Adelfa Salgado


514.482.0427 Ext. 419


Adelfa.Salgado@israelbonds.ca
Sales/Redemptions — Ottawa and Atlantic Canada
Robin Fox


613.792.1142 Ext. 181


Robin.Fox@israelbonds.ca
Sales/Redemptions — Alberta
Phyllis D'Aguiar


403.910.5575


Phyllis.Daguiar@israelbonds.ca
Sales/Redemptions — Vancouver
Yael Levin


604.266.7210 Ext. 342


Yael.Levin@israelbonds.ca
ISRAEL BONDS/CANADA-ISRAEL SECURITIES, LIMITED.
Israel bonds must be held to maturity. Canada-Israel Securities, Limited disclaims the right to the exclusive use and registration of the Crest of Israel. This is not an offering. Investment amounts, interest rates and maturities available on all bonds will vary according to current offerings by the State of Israel. Rates, terms and bond issues as listed and/or advertised are subject to change or be discontinued without notice. As with any part of your financial plan, you should always consult with your financial advisor and/or accountant to ensure the plan is suitable for your situation. E/OE.
Copyright © 2020 Israel bonds are sold all year in Canada exclusively by Canada-Israel Securities, Limited.