From the Global President & CEO
Israel Bonds and Israel's Debt Management Strategy
Israel Maimon
Israel Bonds Global President and CEO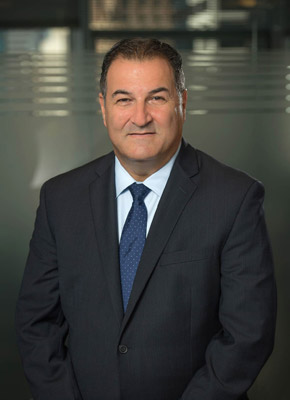 It is gratifying that Israel Bonds remains a meaningful, and, most significantly, dependable component of Israel's debt management strategy.
No better example exists than 2020, when the Finance Ministry collaborated with Israel Bonds in offsetting the economic impact of the pandemic. Our rapid global mobilization resulted in unprecedented sales of $1.8 billion.
Finance Ministry Accountant General Yali Rothenberg stated in February, "Last year, when COVID-19 seemed to change everything, we in the Finance Ministry knew there was one thing that would stay steady and strong, and that was Israel Bonds."
In its recently released annual report, the Finance Ministry's Government Debt Management Unit described the consequences of the pandemic. Due to reduced revenues and concurrent increased expenditures, 2020 ended with a budget deficit of 11.6%, compared with 3.7% in 2019. Debt-to-GDP rose from 58.5% to 72.4%. The economy contracted 2.6%.
In the face of unprecedented circumstances, Israel took similarly unprecedented steps. As the report notes, the Debt Management Unit was tasked with raising approximately 230% more than what is raised in a typical year. In addition to issuing debt on the domestic market, debt was issued globally with maturities of 10, 30 and even 100 years – a first for Israel. As Gil Cohen, senior accountant general, observed in the report: "Managing debt under normal conditions is an ongoing challenge. Implementing an effective policy for managing the government's debt, financing government activity, and funding the deficit requires both long-term strategic planning and active tactical adjustments based on market conditions and trends in Israel and abroad. This was truly tested in 2020."
Israel Bonds was uniquely positioned to be an integral aspect of Israel's debt management planning. The report includes a section highlighting our efforts: "Over the years, the Israel Bonds organization has displayed a counter-cyclical nature; in years of recession or geopolitical shock, the amount of debt raised by the organization increases (italics added)." The report continues, "The (organization's) primary goal is to expand the base of investors and diversify government funding sources."
Thus, even after the passing of seven decades, Israel Bonds continues to be a vital, strategic resource for Israel.
Take pride in your efforts, and thank you for all you do to keep Israel economically resilient and strong.
(*Israel bonds are not rated)
Photo credit: Shahar Azran