From the Global President & CEO
A Year of Significant Achievements
Israel Maimon
Israel Bonds Global President and CEO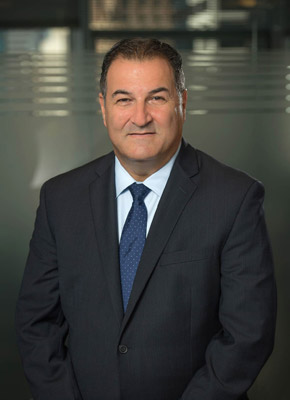 As we close out the second decade of the 21st century, we can look back on a year of significant achievements for Israel Bonds, not just in the U.S. but in Canada, Europe and Latin America as well. We reached our worldwide Finance Ministry goal of USD $1.3 billion in annual sales, exceeding the USD $1 billion mark in the U.S. for the seventh consecutive year.
In doing so, we again underscored the fact that the Bonds enterprise is a dependable and strategic asset. This is recognized not only by Israel, but by ratings agencies as well.* In its September 3 report on Israel's economy, Fitch cited "an active Diaspora bond program" – Israel Bonds – among the factors it considered in reaching its favorable assessment.
This is a true compliment to the dedication of Israel Bonds leadership and staff at every level - a hallmark of Bonds since its earliest days - and a legacy we celebrated at November's International Leadership Conference in Phoenix. To see Bonds leaders from several countries, as well as a large contingent of New Leadership, all fully engaged in moving the Bonds mission forward, was among the most rewarding moments of my tenure as president and CEO.
We are motivated by a nation that has realized accomplishments all out of proportion for a country barely into its seventh decade. Here is a brief glimpse of what Israel achieved in 2019 alone:
Eighth place among the U.S. News & World Report ranking of the world's most powerful nations
Tenth place on the Global Innovation Index
Fifth place in Bloomberg's ranking of the world's most innovative economies
Nine inventions on Time magazine's survey of the year's important inventions
When adding to this the nation's game-changing technology, its global rapid-response rescue efforts, and the shared strength and inspiration we draw from Israel each and every day, it's easy to understand why our efforts on behalf of Israel Bonds are a source of collective pride.
As we look ahead to 2020, we do so with clearly-defined goals. We accept the Finance Ministry's request for an additional USD $1.3 billion internationally, and will achieve it by committing ourselves to the following objectives:
Securing new individuals and investments
Placing a strong focus on the next generation
Prioritizing leadership development
Emphasizing cost-effectiveness
In a year's time, we will launch the worldwide celebration of the 70th anniversary of Israel Bonds. In anticipation of this historic milestone, we can view 2019 as a microcosm of what has been realized thus far, and a new foundation for greater success to come.
Thank you for all that you do, and best wishes to you and your families for a happy Hanukkah and joyous holiday season.
*Israel bonds are not rated