From the Global President & CEO
Moving Forward with Pride and Determination
Israel Maimon
Israel Bonds Global President and CEO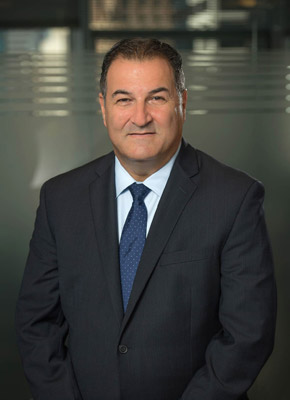 In July, it was my honor to speak at the opening ceremonies of the Pan American Maccabi Games in Mexico City. As I looked out at the crowd of nearly 20,000, comprised of athletes and spectators, I was struck by the thought that the Games were a metaphor for the collective strength of the Jewish people. When we are together, we can surmount any challenge and move forward with pride and determination.
We need look no further than Israel for inspiration. Seventy-one years ago, Israel's future was uncertain. Today, according to U.S. News & World Report, it is the eighth most powerful nation on Earth.
And, on July 24, The Times of Israel reported that the Global Innovation Index ranked Israel among the 10 most innovative nations in the world. Seemingly every day, Israel is producing a life-changing or life-saving innovation.
Israel's success is defined not only by technological advances. The nation's resilient economy has also attracted international attention. A June 6 article on Bloomberg.com, for example, noted that "(Israel) is a pretty spectacular example of economic science getting it right." Additionally, in a March 25 assessment, Fitch Ratings* praised Israel for a "robust macroeconomic performance and solid institutional strength."
Of special significance to all of us is the fact that the Fitch report cited "an active Diaspora bond program" as a determining factor in affirming Israel's long-term foreign currency rating at A+, with an outlook of 'stable.'
When David Ben-Gurion convened the Israel Bonds founding conference, Israel was just 18 months removed from a nearly year-long War of Independence. The conflict had cost the new nation one percent of its population and wreaked havoc on its fledgling economy. Today, nearly 70 years and more than $43 billion in worldwide sales later, the effect of the Bonds enterprise on Israel has been transformative.
Israel Bonds is not solely about economic resources, however. It is also about dedicated leadership, and the legacy that began at the historic conference in September 1950 has continued on through the present day. Without successive generations of leadership, the story of the Bonds enterprise, as well as the dynamic Jewish state that Israel Bonds has helped to develop and prosper, would be much different.
Defined by the devoted men and women who have made so much possible, Israel Bonds will culminate the 'Year of the Lay Leader' with a stimulating leadership conference November 14-17 in Phoenix. It will be an opportunity to express appreciation and reaffirm our shared goals for Israel.
As we move forward into the final phase of the 2019 Israel Bonds campaign, I look forward to your participation in the attainment of another year of exceptional achievement.
*Israel bonds are not rated