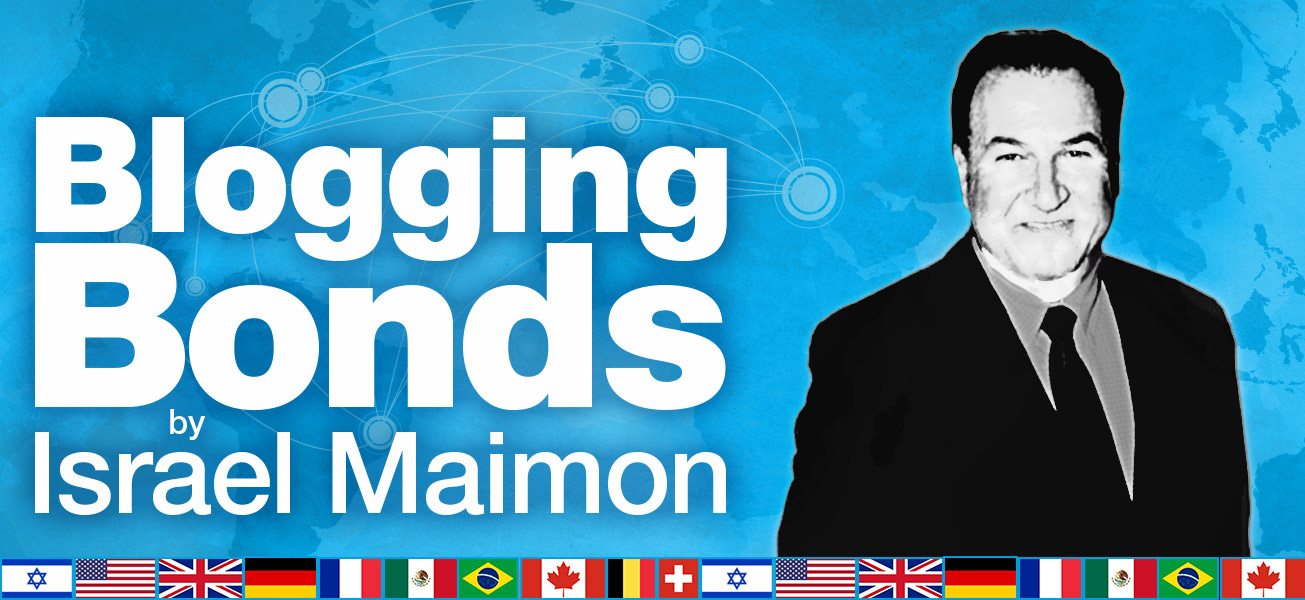 In early November, we traveled to Germany to promote Israel Bonds to the Berlin community.  Our first event was for members of the Young Forum of the Israeli-German Society (DIG) and GISEP, the German-Israeli Start-Up Exchange Program in Berlin.
Boris Peltonen, the Trade Representative of the Economic and Trade Mission of the Israeli Embassy, gave a presentation, followed by an overview of Israel Bonds by  Michael Grauss, Executive Director of Israel Bonds in Germany.
Rabbi Teichtal from the Chabad Center in Berlin and Jeff Pollack, the Israel Bonds Vice President of International Operations & Finance, took the opportunity to talk to the young audience.  We answered a number of insightful questions from interested participants.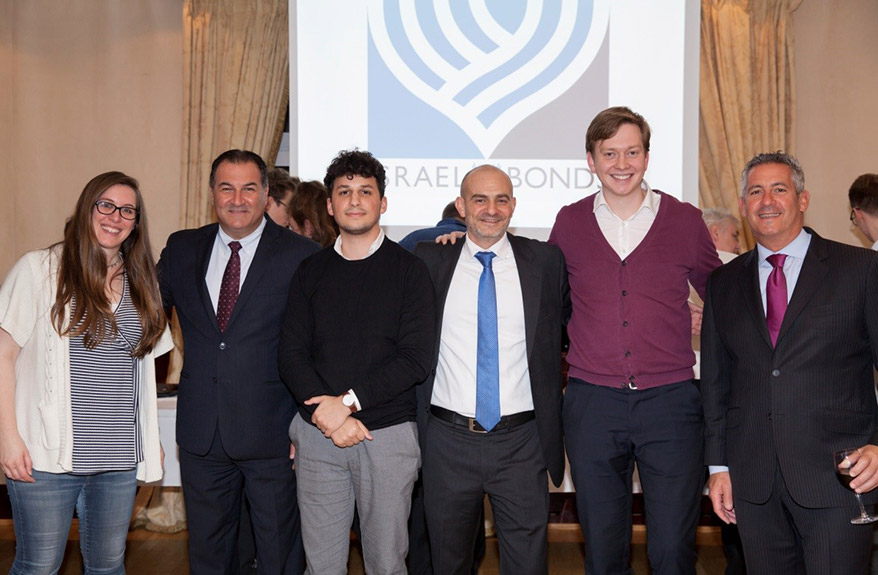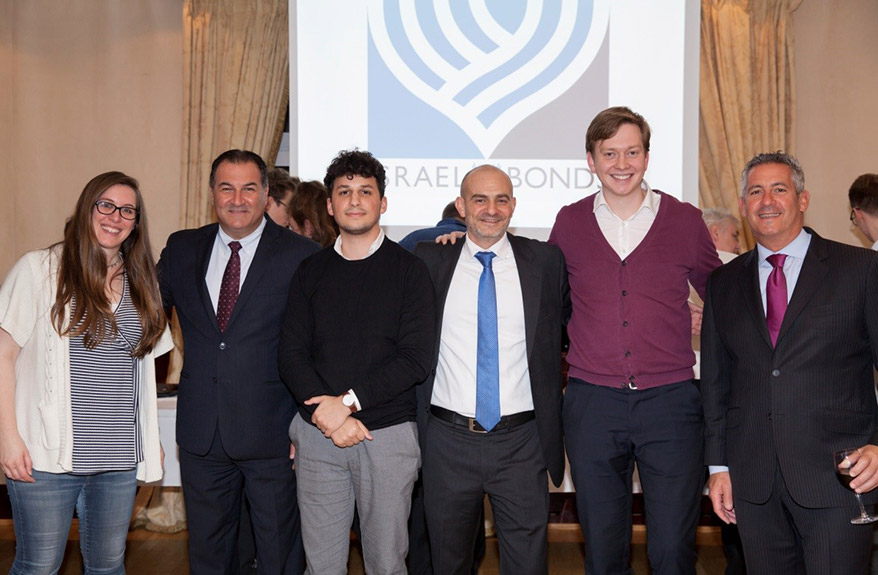 Our next gathering was a breakfast hoisted by Shaul Shani in his office.  We had the pleasure of welcoming some old and new supporters of Israel Bonds. Doron Abrahami, Chief of the Economic and Trade Mission of the Israeli Embassy, together with his colleague Boris Peltonen, spoke about the innovative and progressive Israeli economy. Smaller gatheirngs like these are often excellent forums for talking about Israel, Israel Bonds and how communities around the world can do their part to become stakeholders in one of the world's best performing economies.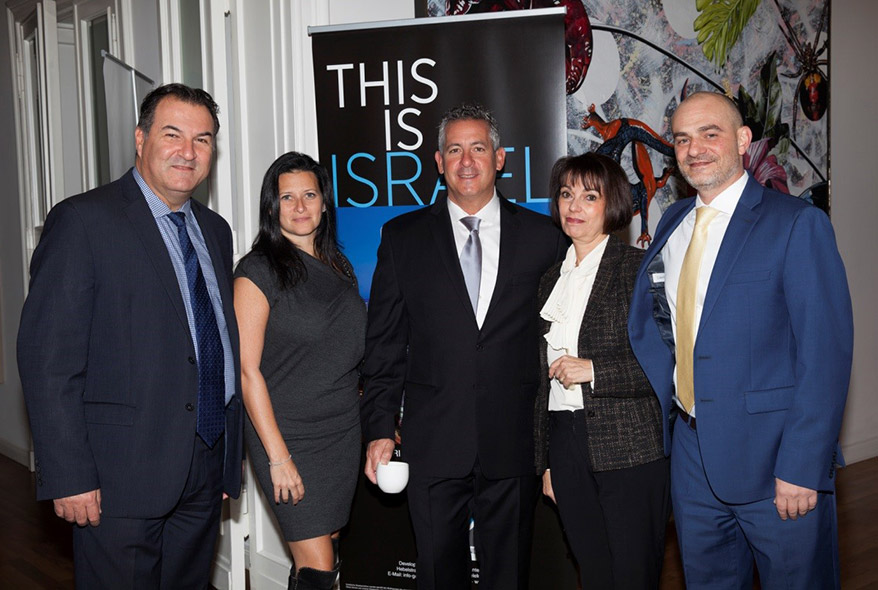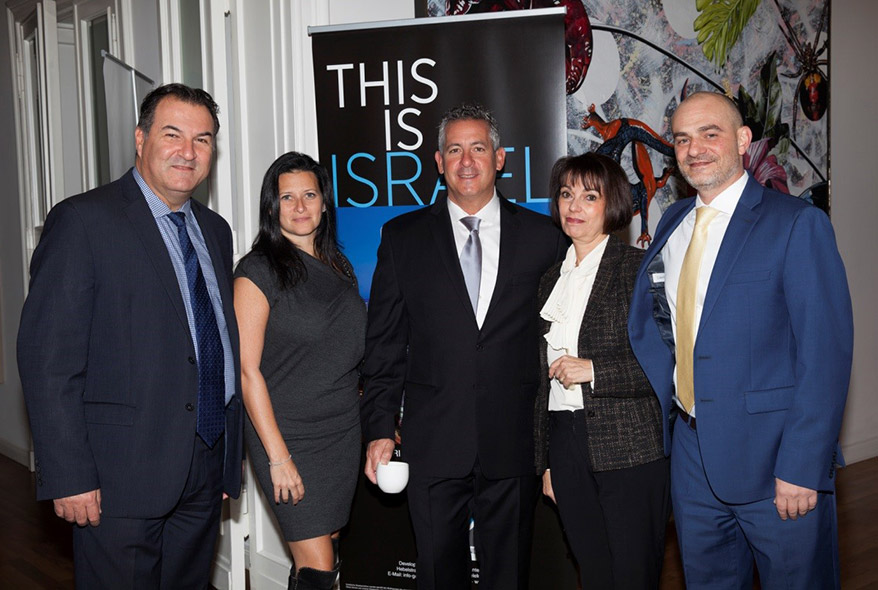 At the end of our Berlin visit, we honored Dan Moses for his great support of Israel Bonds at a gala dinner.
His Excellency Mr. Jeremy Issacharoff, the Ambassador of Israel in Germany, welcomed family and friends of Mr. Moses and it was a genuine privilege to present him with the (name of award)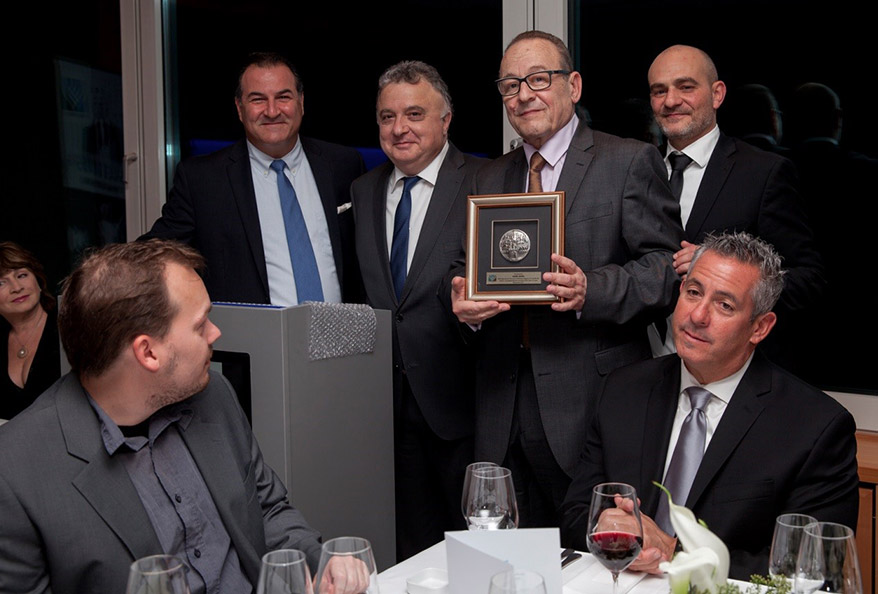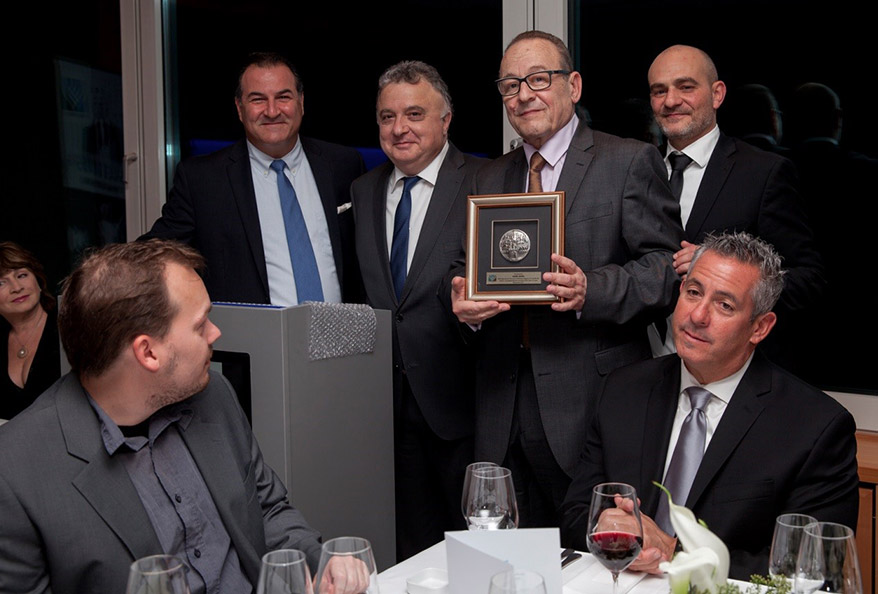 In late October, I had the pleasure of visiting the Jewish community in Mexico City.  This was my first tour of this community in my capacity as the Global CEO of Israel Bonds. The sights we saw, the people we met and the ideas we heard made me feel enormous pride in Jewish cultural diversity that is strengthened by our underlying unity as a Jewish family. This is a community that is supportive of Israel in so many ways, including its strong commitment to the Israel Bonds organization.
Israel Maimon
President and Global CEO
Israel Bonds
Reception at Jaime & Deborah Schmidt's residence
Jaime & Deborah Schmidt graciously hosted a reception with prominent leaders of the Mexican Jewish Community, all good friends of the Israel Bonds organization. We are privileged to have Jaime Schmidt as a member of our International Board of Directors.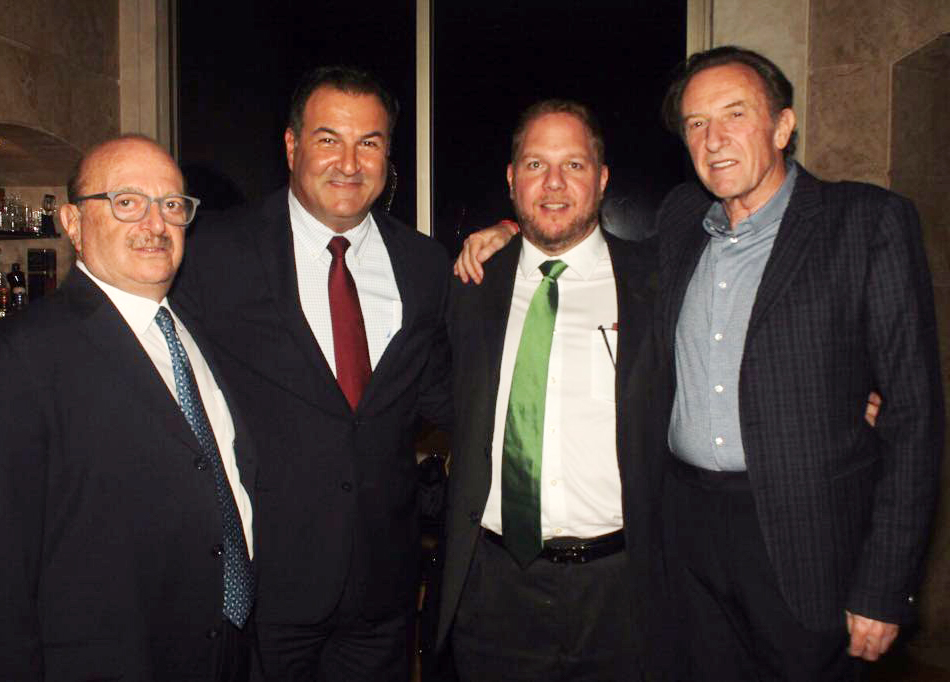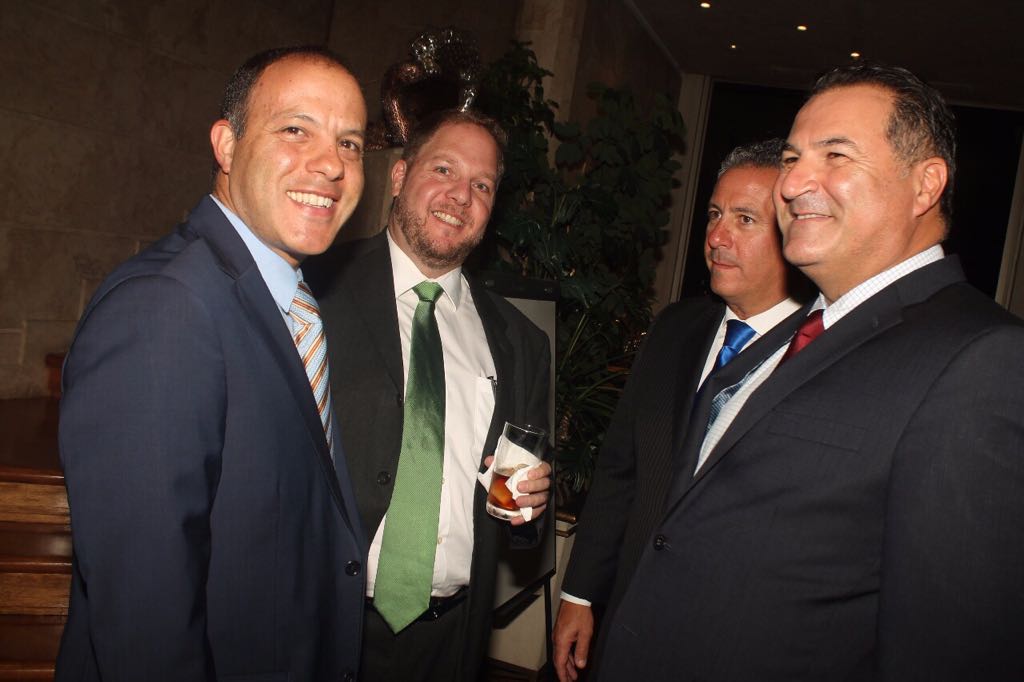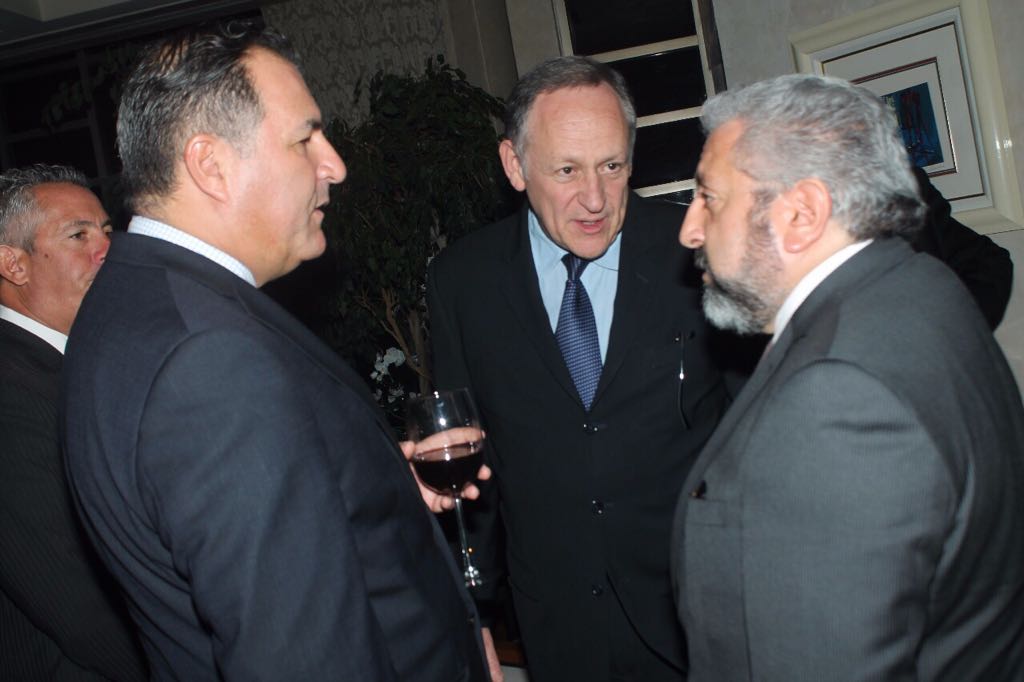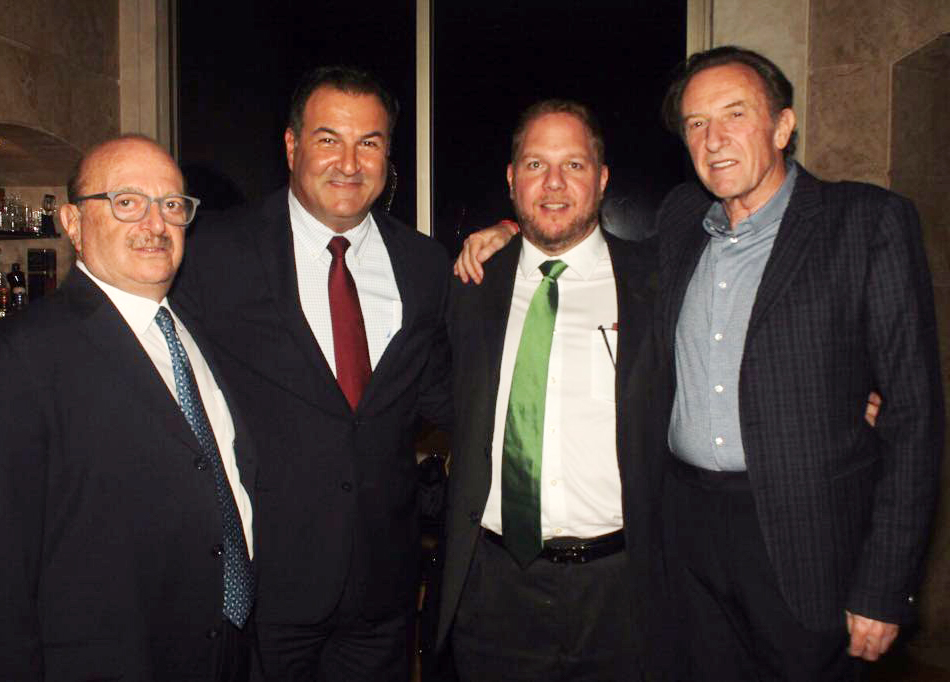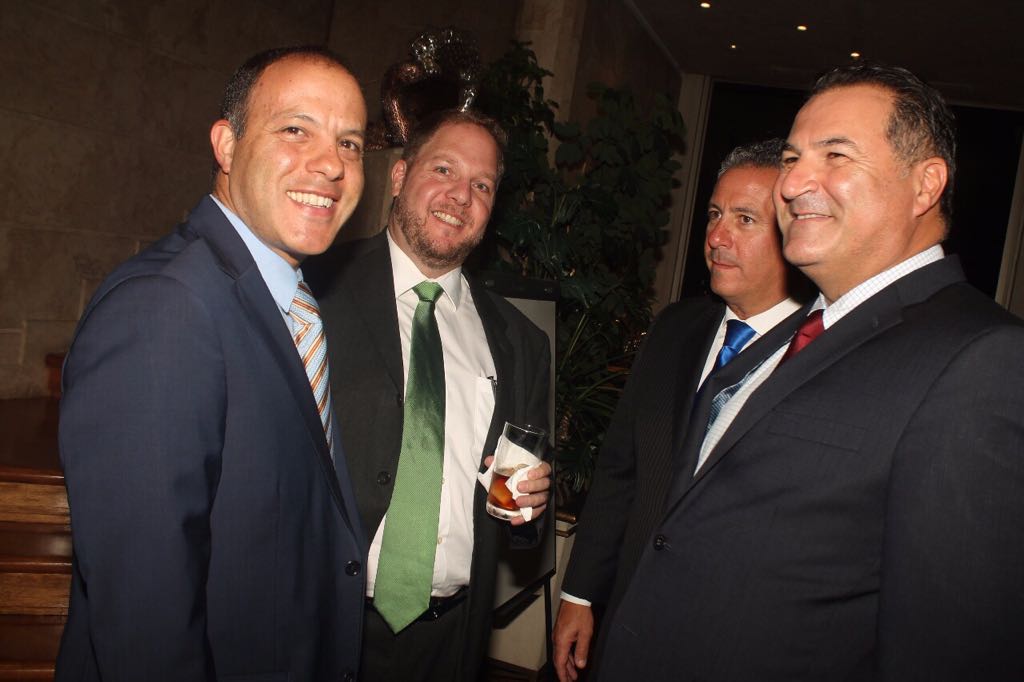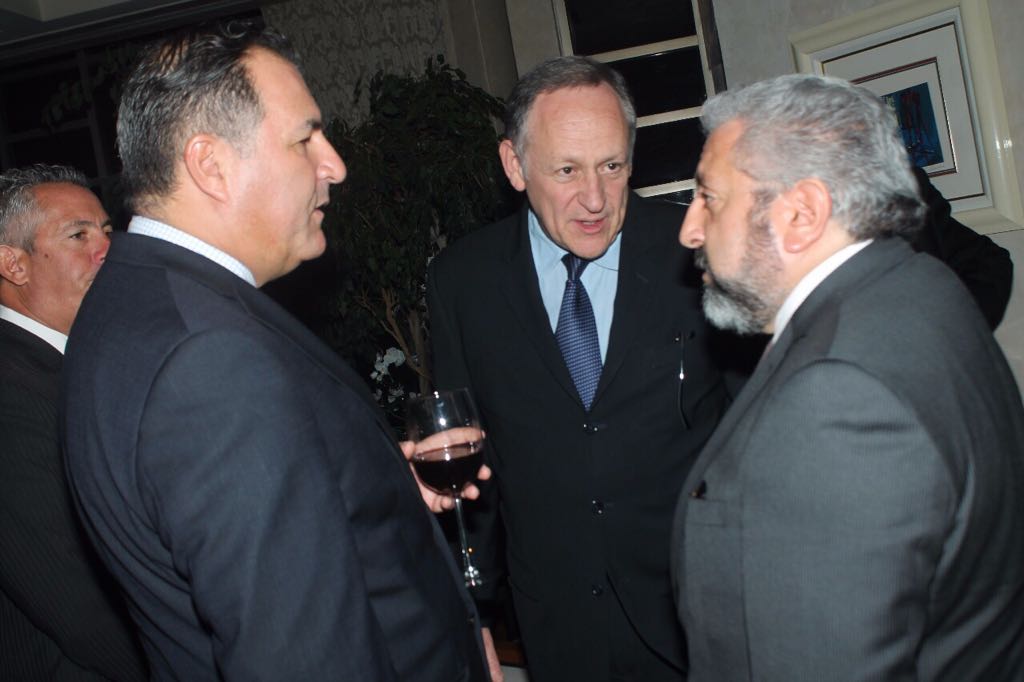 Israel and Nathan Feldman
Israel Feldman was honoured by Israel Bonds at the 2017 Prime Minister's Club Dinner, which is the prestigious annual kick-off the of the world-wide Israel Bonds campaign. He is the former Presidente de la Comunidad Ashkenazi de Mexico, while his son, Nathan, serves as Presidente del Consejo de la Kehila Ashkenazi de Mexico.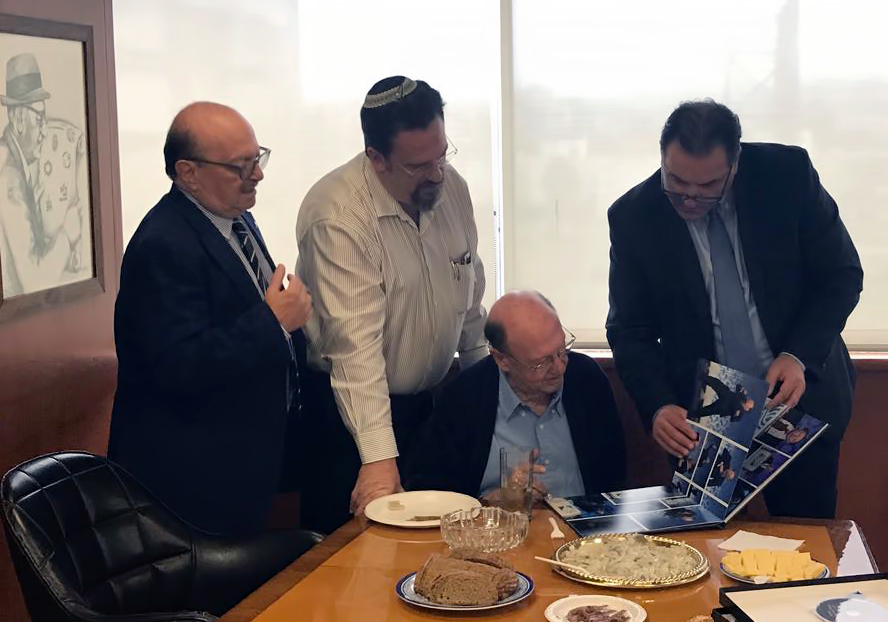 Meeting with members of the Maguen David Community

Our third meeting of the day was with members of the Maguen David Community. Passionate, Zionistic and very connected to issues of concern to Jews and Israel, this visit left us with lasting memories and many new friends.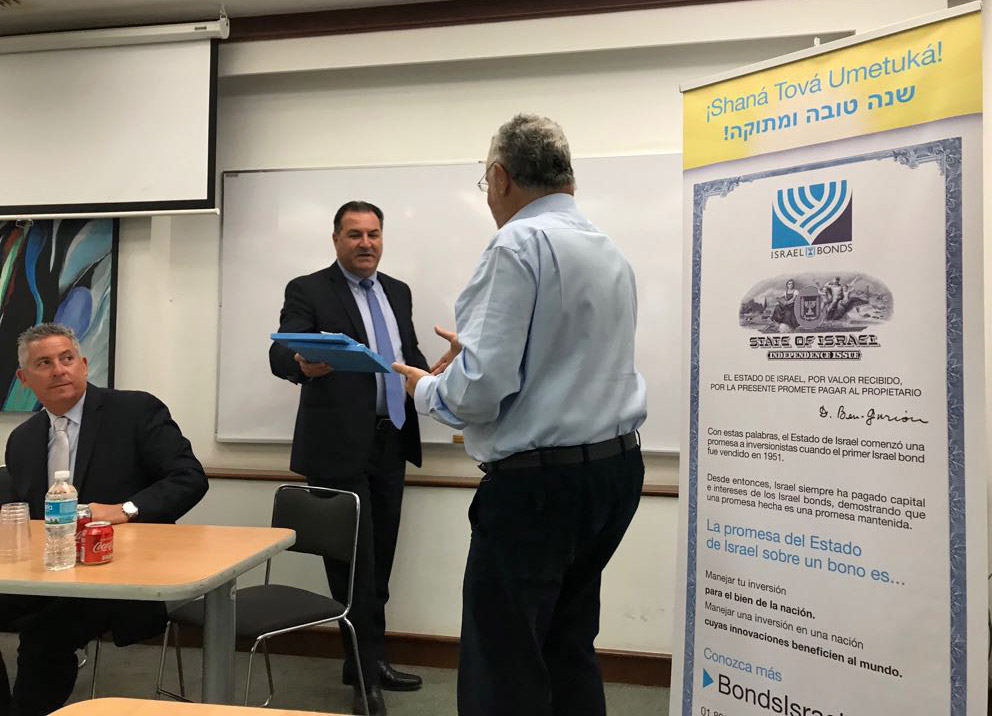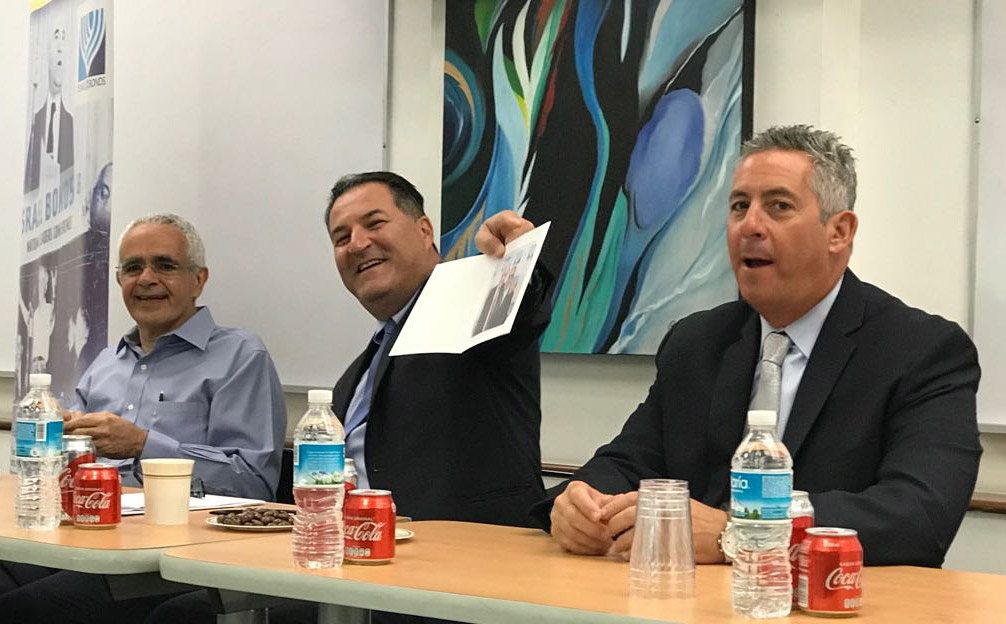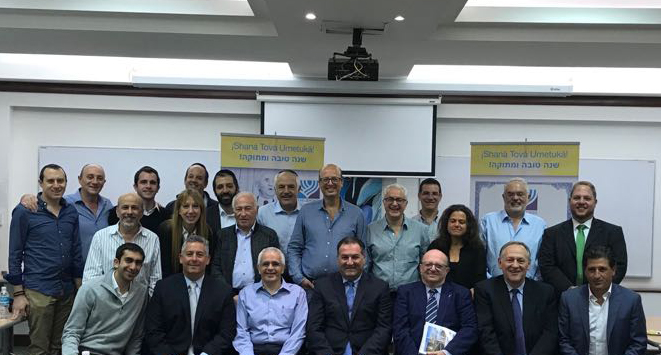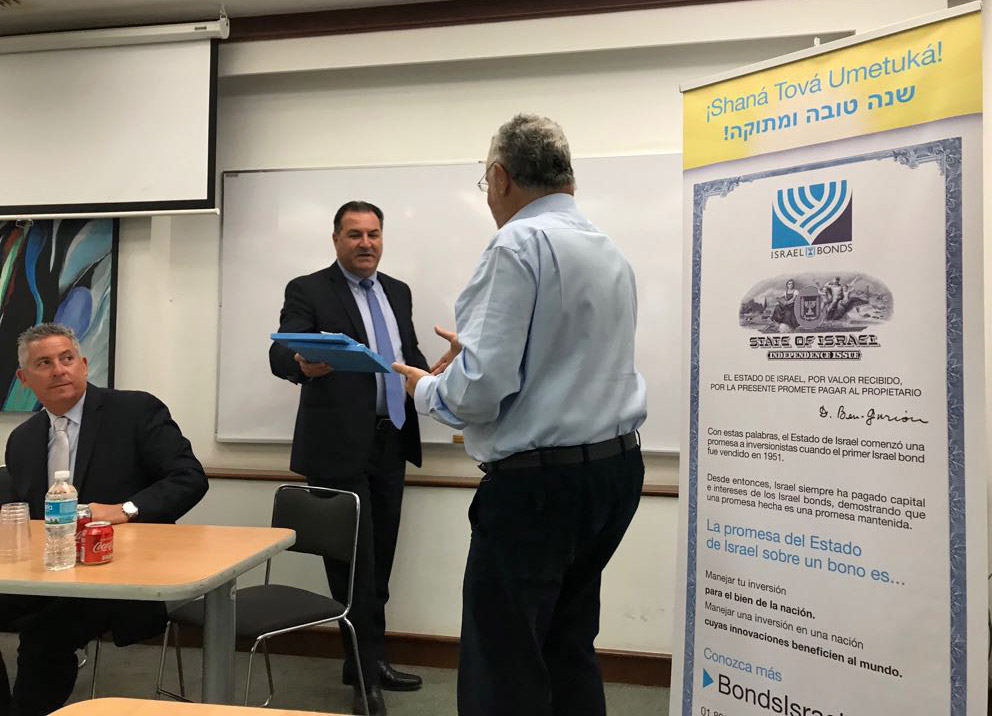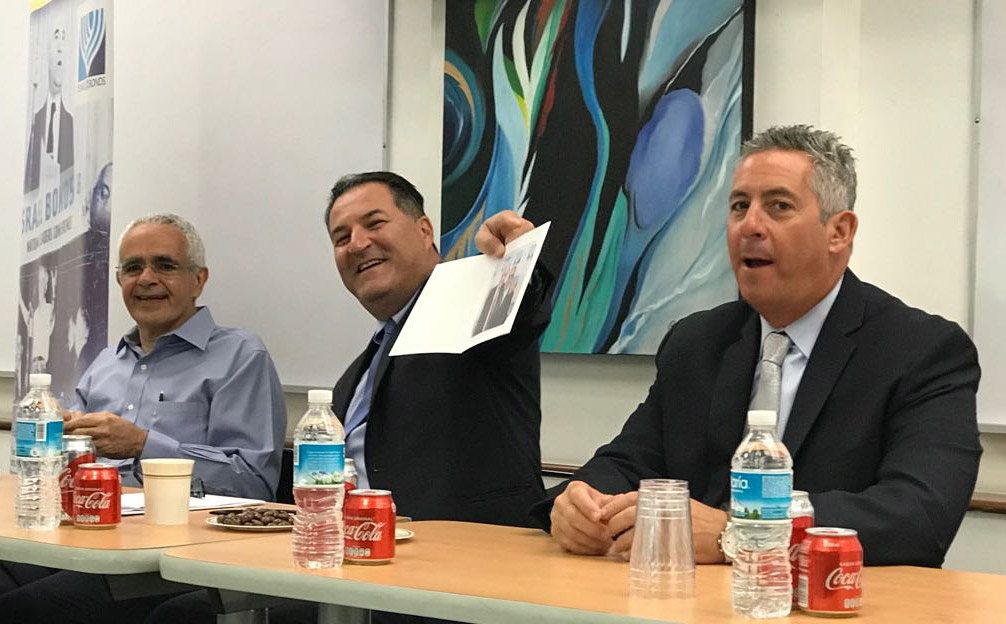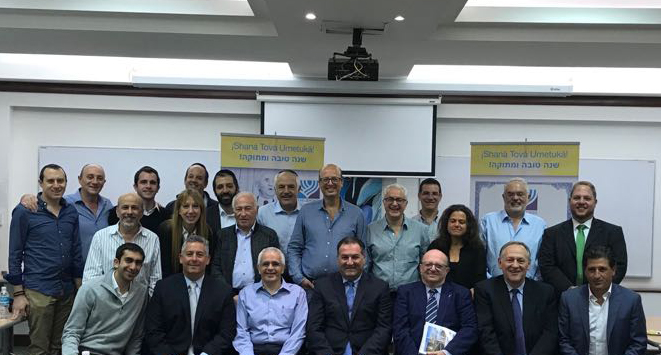 Tarbut School
Principal/Director Hani Weizman was a wonderful host, giving us a tour of this school and its impressive facilities. Tarbut (תרבות) means "Culture" in Hebrew and Jewish culture was on display throughout the school and in every student we met.  The highlight was a Q&A session with high school students, during which we discussed the Israeli economy.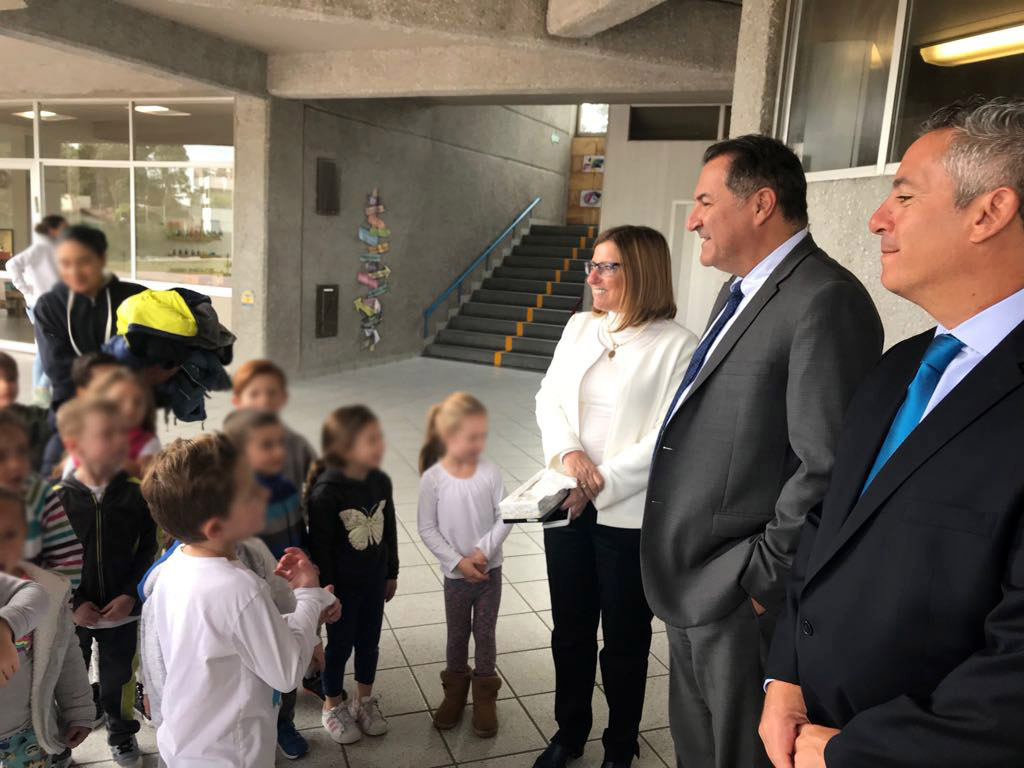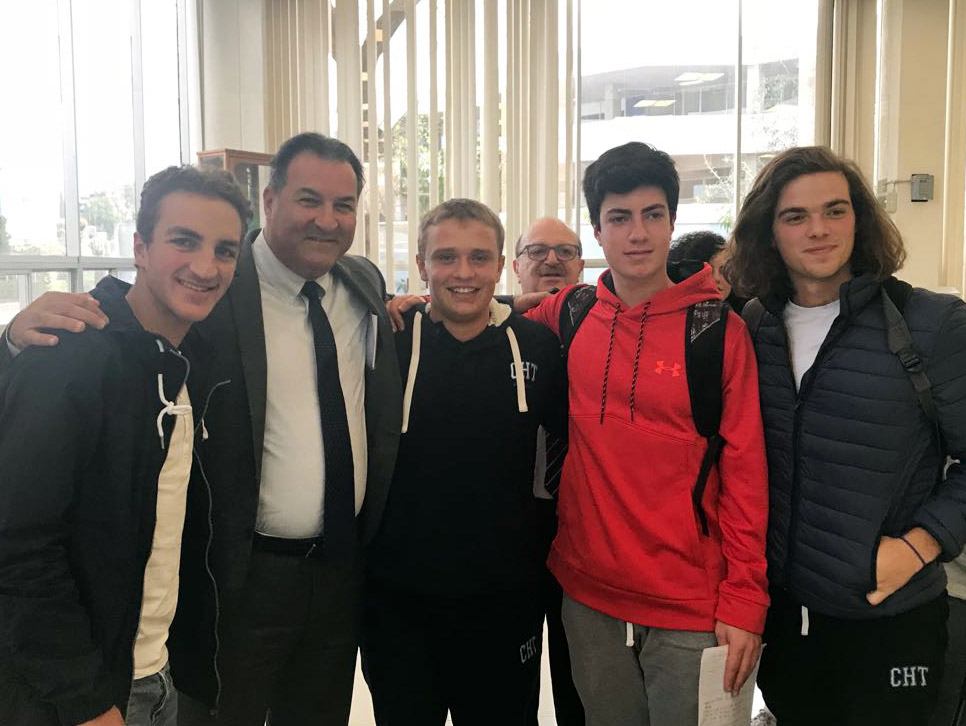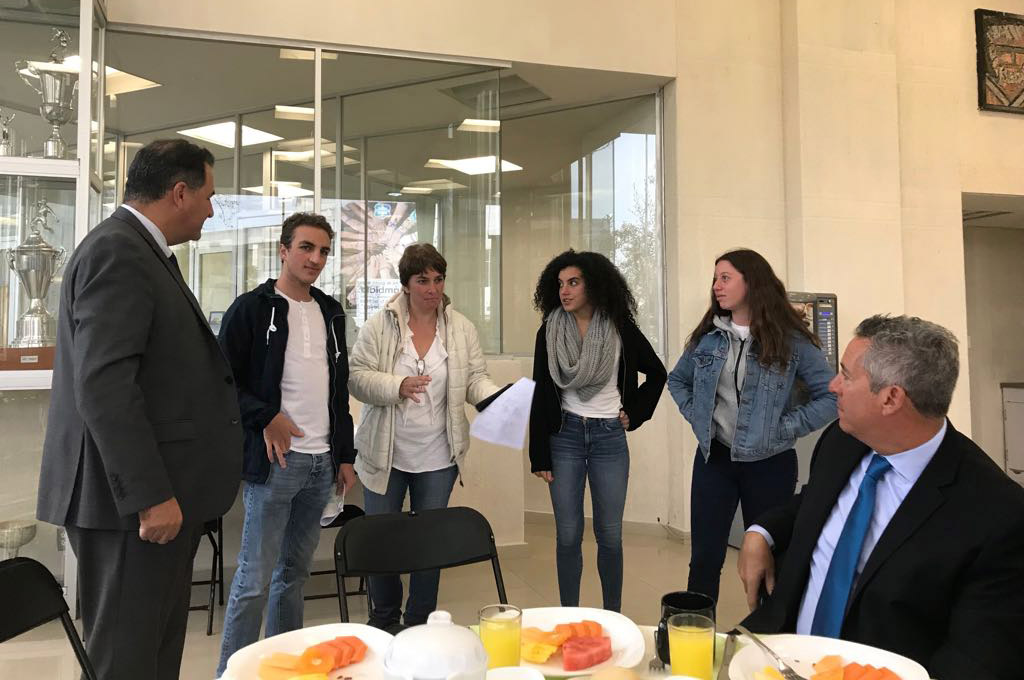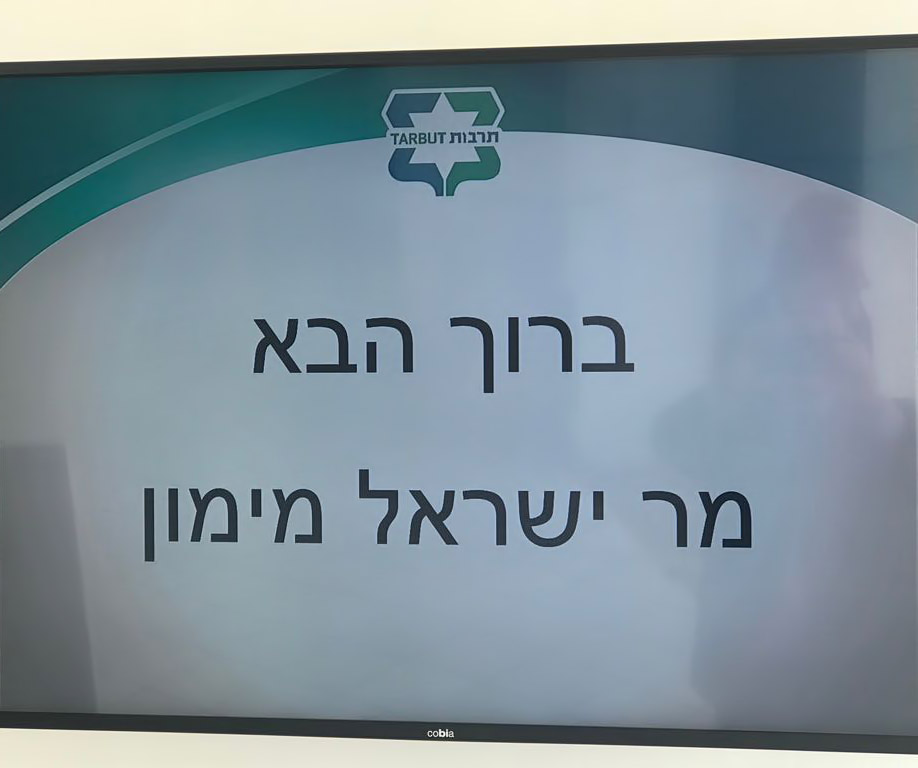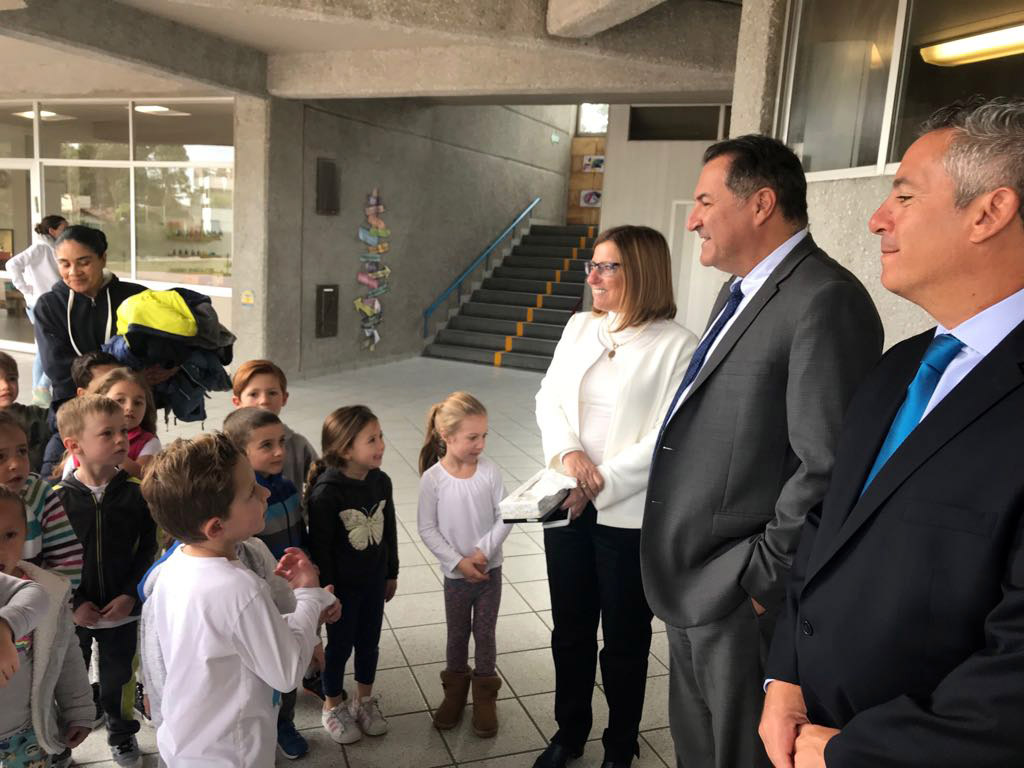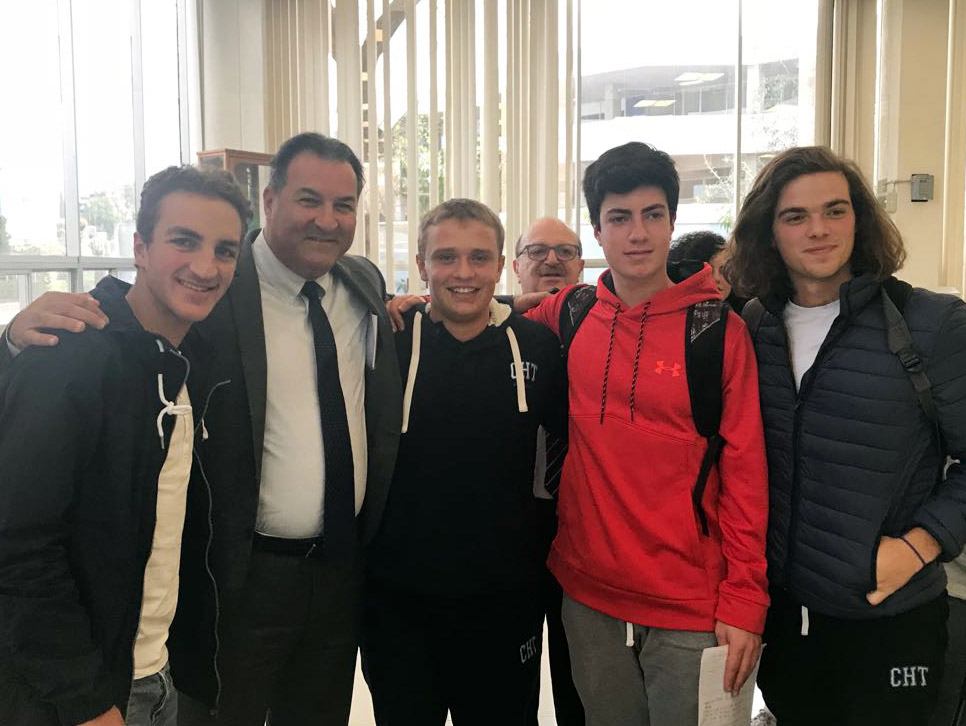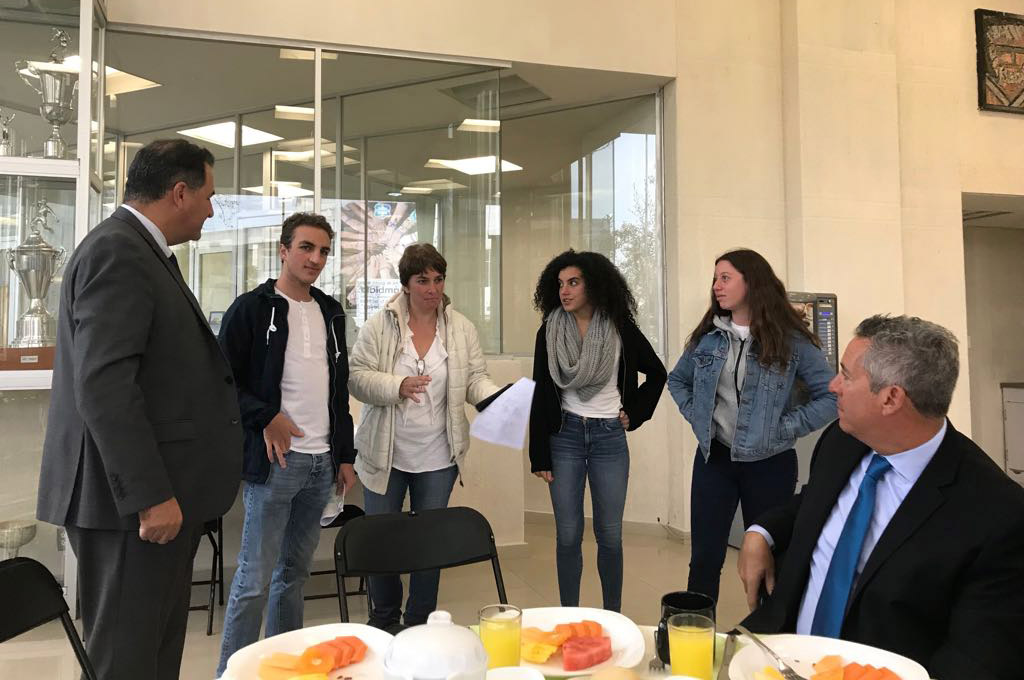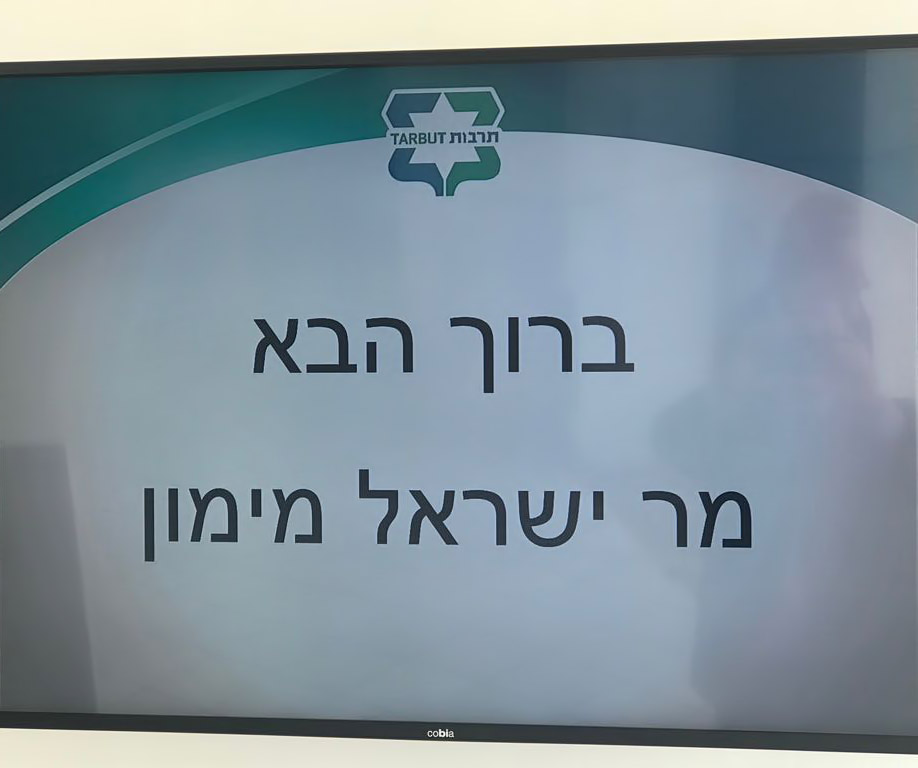 Young leadership meeting
Politically active, socially conscious, and wanting to learn more about Israel and Israel Bonds, these young leaders are committed to taking the lead in years to come.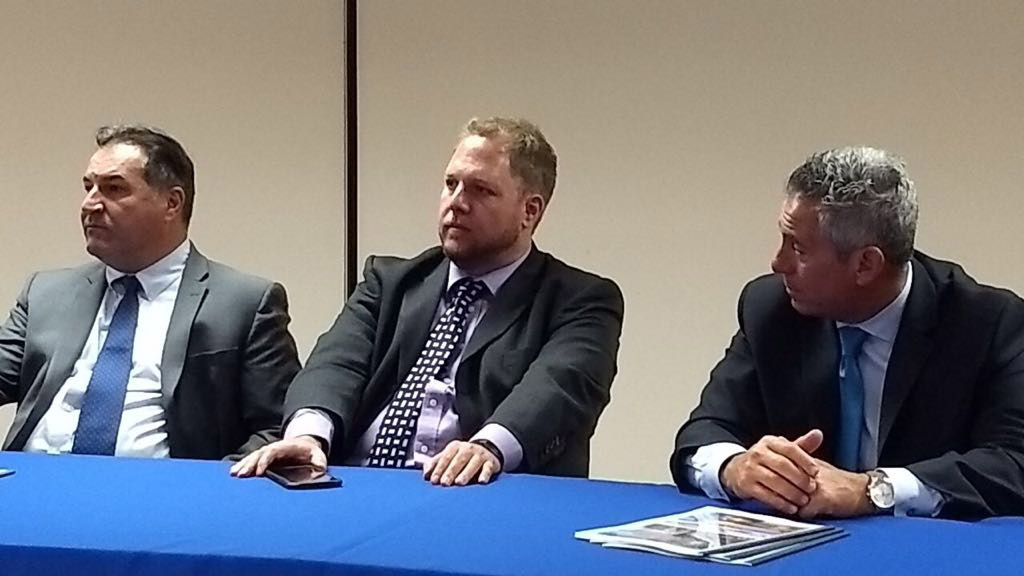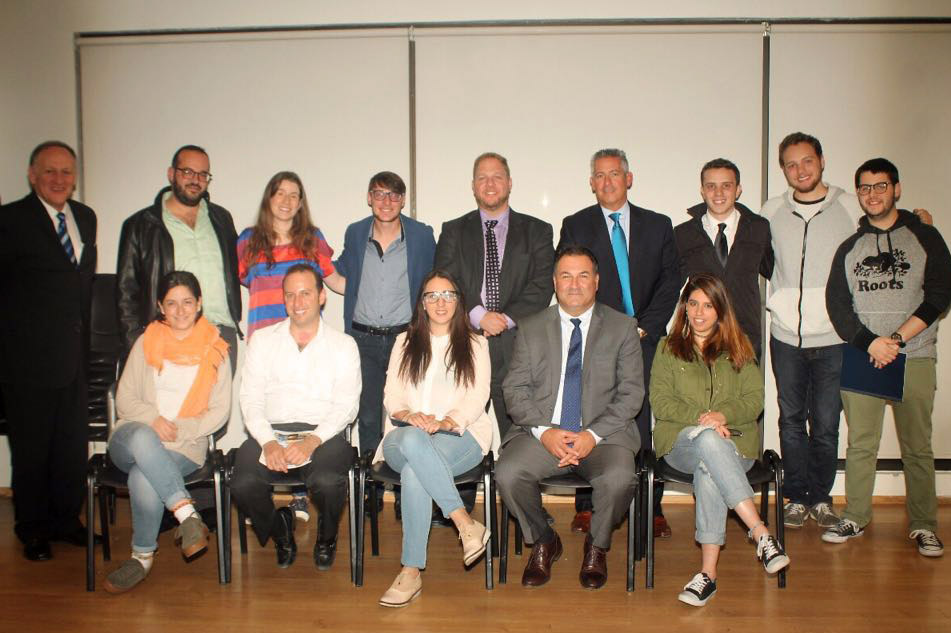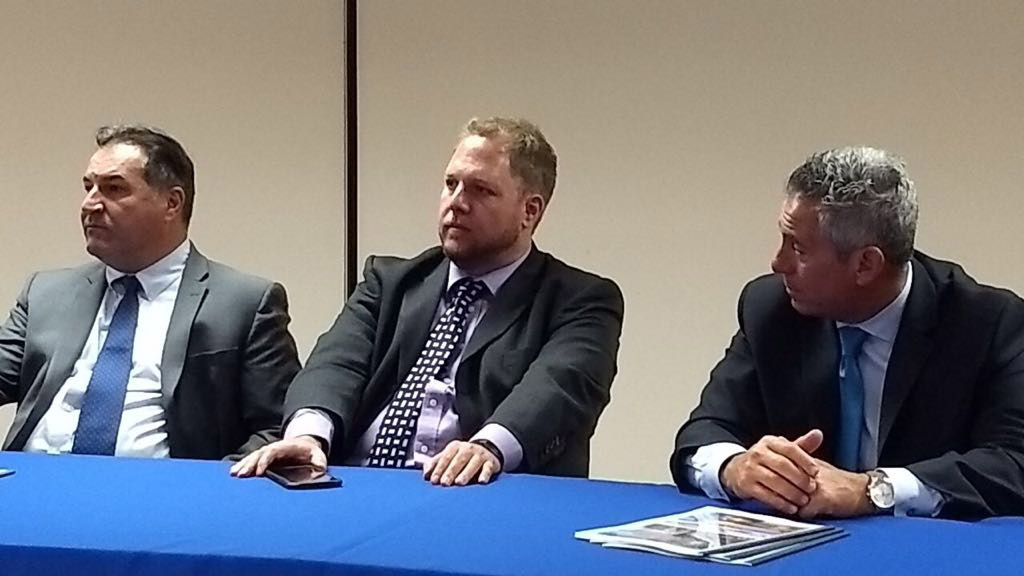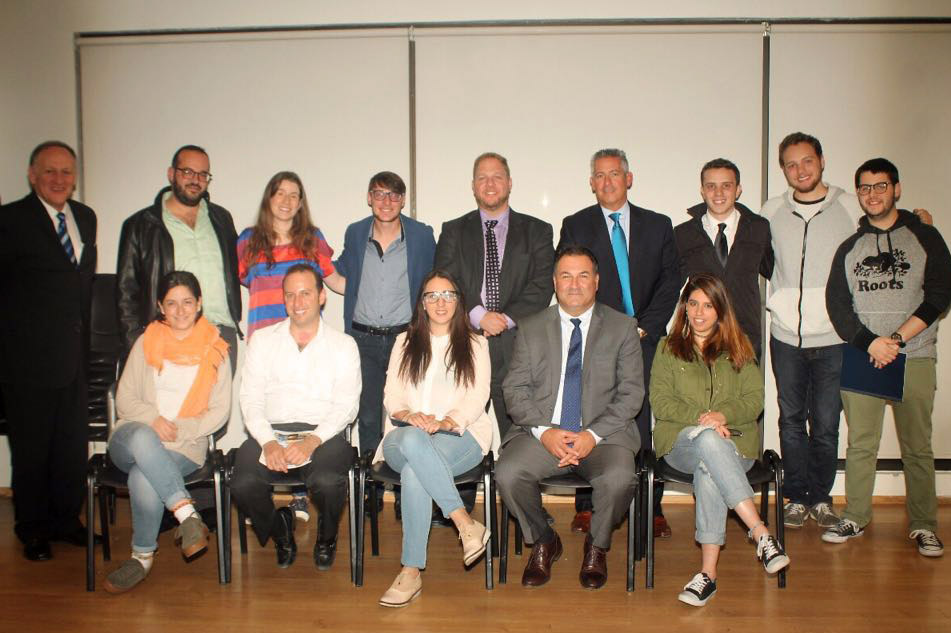 CDI - Sportscenter
An impressive Community Center, this facility houses Jewish programs related to sports and culture, a dynamic hub of activity for the Mexican Jewish community from every walk of life.  Our conversations ranged from the centrality of the CDI to communal life, the Israeli economy, and the very exciting news that the next "Juegos Panamericanos Maccabi 2019" ( 2019 Pan American Maccabi Games ) will be held in Mexico - hosted and organized by the CDI.