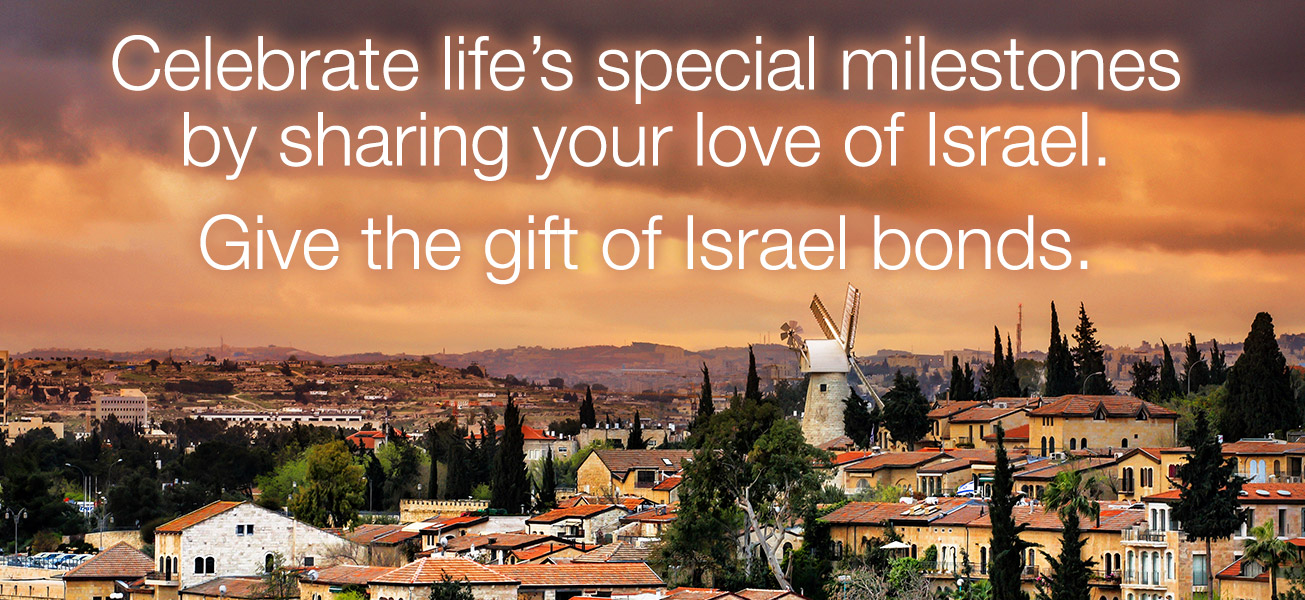 IMPORTANT CHANGES TO ISRAEL BONDS
We are pleased to inform you that at the request of the State of Israel, Canada-Israel Securities, Limited (CISL)/Israel Bonds registered as an Exempt Market Dealer, whose primary regulator is the Ontario Securities Commission and securities regulators/securities regulating authorities in other Provinces and Territories of Canada.
Each of our clients are required to complete in full on a one-time basis an Account Opening Application.
To celebrate a holiday, simcha, mark a milestone, or cheer an achievement…
Share the pride and confidence you hold in the State of Israel when you choose to celebrate a holiday or a life-cycle event with the gift of an Israel bond. This unique and meaningful expression of the value you place in helping to build Israel's future strengthens the nation of Israel while a birth, anniversary, birthday, graduation, bar or bat mitzvah or wedding is being celebrated.
Although all Israel Bonds may be given as gifts, the most popular and affordably priced are:
Mazel Tov Bonds:
Offered in either CDN or US currency starting at $100. You can also purchase in "Chai" amounts such as $180 and $360...
(Multiples of $10 can be added at time of purchase)

* eMitzvah Bonds (can only be purchased online):
Also offered in either CDN or US and starting at $36.
(Multiples of $18 can be added at time of purchase)
The Hebrew word "Chai" means "Life".

Respect for life is a fundamental principle in the Jewish faith. The rousing phrase "Am Yisrael Chai !" ("The People of Israel Live") articulates the continuity of Jewish existence throughout history.
One of the most common blessings in Hebrew is "L'Chaim!" meaning "To Life!"
In the Hebrew alphabet, the word Chai is written using two letters – Het and Yud. The total numerological value of both letters is 18, and for this reason the number 18 has special, life-giving symbolism.
Financial gifts for Jewish celebrations are often given in multiples of 18.
Join the long and meaningful tradition of giving Israel bonds as gifts that highlight Chai!
The choice of Israeli images from our array of beautiful new tribute cards shown below is yours with the purchase of a gift bond.