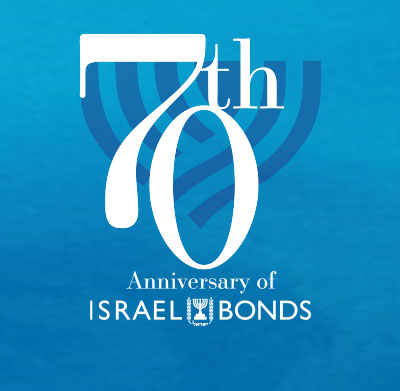 Bonding with History: A 70th Anniversary Narrative
What's Your Story?
In celebration of its 70th anniversary, Israel Bonds proudly presents its ongoing oral history series. Over the coming months, What's Your Story? - featured on this site, as well as Israel Bonds social media platforms including Facebook, and Instagram - will highlight personal reflections on extraordinary moments in time, spanning seven memorable decades.
Sebastian Hoffmann – A Small Part of Something Big
Among the most meaningful and unforgettable experiences of my involvement with Israel Bonds was participating in the 2019 International Leadership Conference in Phoenix, Arizona. I was honored and proud to represent the young generation of Israel Bonds lay leaders when, together with U.S. and International Chairman of the Board Howard L. Goldstein, I delivered remarks at the opening event of the conference. In that moment, I felt as though I was a small part of something big ― a long-lasting tradition of leadership passed down from generation to generation - l'dor v'dor. Throughout the four-day conference, this beautiful legacy also transcended borders and oceans. Personally, I came from Berlin, Germany to attend, and I received the valuable opportunity to exchange ideas with devoted Israel Bonds lay leaders from the United States, Canada, the United Kingdom and Israel. For me, this was the true meaning of Israel Bonds.
​(Photo: Studio No. 5)