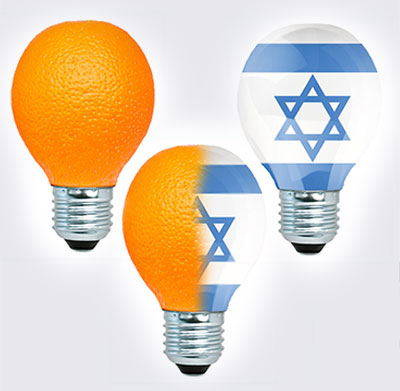 A Pioneer of the Environmental Revolution
Tel Aviv ranked 16th greenest city in the world according to a study by online travel specialist TravelBird
The GreenCities 2018 index takes into account both natural and man-made areas, pinpointing recommended urban destinations for eco-conscious travelers. From the bike-sharing program Tel-O-Fun to its new car-sharing service, the city is making great strides in reducing congestion and improving air quality.
_______________________________________
General Electric (GE) partners with Israeli BrightSource Energy to develop Ashalim Solar Thermal Power Station, the first solar thermal or concentrated solar power (CSP) plant in Israel
Combining GE's experience in the field of turnkey power plants with BrightSource's advanced solar technology, the project, set to open in the summer of 2018, will increase Israel's energy security by reducing its dependence on fossil fuel imports, and will also avoid 110,000 tons per
year of CO2 emissions, helping the government achieve its goal of generation 1 percent of its electricity from renewable sources by 2020.
_______________________________________
Israeli tech begins production on the world's first commercial-scale wave energy power station in Ghana
Utilizing the force of crashing waves to turn hydraulic pressure into electricity, the $180 million station located along the coastline near the capital city of Accra, will be designed to generate up to 150 megawatts and will benefit 10,000 households.
The project will be completed in stages over the course of three years, with an initial phase beginning at 10 megawatts, as reported by Israel21c in January 2018.
_______________________________________
By 1967 around one in twenty households in Israel heated its water with the sun and 50,000 solar heaters had been sold. Following the 1970s oil crisis, Harry Zvi Tabor, the father of Israel's solar industry, developed the prototype of the solar water heater now used in over 90% of Israeli homes
_______________________________________
The Jerusalem Ring is a metropolitan park that extends over some 1,500 hectares (3700 acres), surrounding Israel's capital to the north, west, and south
Closed to traffic and entirely accessible to the disabled, the project still in development includes a host of environmentally-friendly cycling routes, hiking trails, picnic areas and coffee shops.