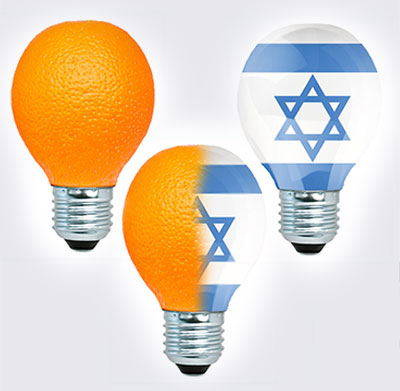 A Nation at the Forefront of Humanitarian Efforts
Israel's Carbyne partnered with Google to improve emergency call service throughout Mexico
Following a successful pilot program, the Israeli public-safety communications pioneer Carbyne has partnered with Google to provide advanced location information to emergency service centers throughout Mexico. The life-saving automated platform requires no human interaction and improves response time by more accurately pinpointing the location of callers from mobile devices, ISRAEL21c reported on July 28, 2019.
---
Israel-based Watergen provides solution to Flint, Michigan's water crisis
Israeli company Watergen launched a partnership with the community of Flint, Michigan, providing a large scale solution for drinking water by placing a 350 unit in Greater Flint Holy Temple, The Jerusalem Post reported on July 18, 2019. As opposed to bringing in plastics that are associated with hauling in water bottles, Watergen's technology uses a dehumidification apparatus to create water out of thin air. The technology, originally designed to provide water to soldiers in arid conditions, has already been implemented in over 25 countries, including Vietnam, Mexico and Sierra Leone.
---
Israel and Arab neighbors join together to protect the Red Sea
Researchers from Israel, Saudi Arabia, Egypt, Jordan, Eritrea, Sudan, Yemen and Djibouti have joined the Red Sea Transnational Research Center, initiated by Israeli marine biologist Maoz Fine, ISRAEL21c reported on June 17, 2019. The countries united under this center, led and organized by the Swiss Ecole Polytechnique Fédérale de Lausanne, will work together to study, monitor and protect the Red Sea's coral-reef ecosystem. Collective scientists from fields such as oceanography, biology, ecology and civil and environmental engineering will make use of existing research platforms in Israel, Jordan and Saudi Arabia as well as newly created monitoring stations to provide policymakers in the Middle East with scientific analyses for decision-making regarding societal developments and environmental protection strategies.
---
Israeli water-from-air company brings freshwater to Uzbekistan orphanage
Watergen, the Israeli company that developed technology making it possible to turn air into water, is now a source of fresh water to over 120 children at an orphanage in the 'double-landlocked' city of Bukhara in Uzbekistan. Test piloting for GEN-350 will run for two months to demonstrate the generator's abilities in Bukhara's arid environment, as reported by The Jerusalem Post on May 20, 2019.
---
130-strong Israeli rescue team reached Brazil in wake of dam collapse
In a first-ever aid delegation to Brazil on January 28, 2019, the Israel Defense Forces sent search-and-rescue teams, including 130 soldiers, officers and 70 reservists, from the Home Front Command to join engineers, doctors and firefighters in support of the effort to save lives following a catastrophic dam collapsed in the southeastern city of Brumadinho.
---
IsraAID teams help North Carolina, Philippines, Indonesia in the wake of devastating natural disasters
IsraAID: The Israel Forum for International Humanitarian Aid sent emergency response teams to assist in large-scale damage caused by Hurricane Florence in North Carolina. "We are focused on helping people go back to their homes ASAP through professional debris removal and minor reconstructions," IsraAID Co-Chief Executive Officer Yotam Polizer tells ISRAEL21c, October 2, 2018. "We will stay there as long as we're needed during the relief phase. My estimation is three months but it could be more."
Concurrently, the Israeli humanitarian NGO sent teams to aid typhoon victims in the Philippines and plan to deploy volunteers to Indonesia following the tsunami that has so far claimed 1,200 lives.
---
Israeli medical team teaches advanced CPR in the heart of Africa
A senior delegation from the Ruth Rappaport Children's Hospital at the Rambam Health Care Campus in Haifa provided an emergency medicine course, including lectures, simulations, and individual training, to local doctors and nursing staff in the village of Nakuru, Kenya, according to ISRAEL21c, September 2018. "Because the gaps are great, the challenge is great, but it was exciting to see how quickly the changes were made and how easy it is to make a difference," said team member Ravit Idelman, a senior nurse in Rambam's ER department.
---
Israeli humanitarian NGO IsraAID sent a response team to the South-Indian state of Kerala in August 2018 as residents faced the worst flood recorded in a century
The response team will provide urgent relief items and assess the long-term psychological needs of the communities hurt by the large-scale natural disaster. IsraAID currently operates humanitarian programs in 17 countries and responded to crises in 47 locations.
---
UN honors Israel's humanitarian 'Save a Child's Heart' initiative (July 2018)
The initiative's lead surgeon Dr. Lior Sasson said, "Many people might think that I'm naive, but we think treating a child with heart disease is like planting a seed of peace." The volunteer organization has performed surgery on 5,000 youngsters, including more than 2,000 children from the West Bank and Gaza Strip and 300 from Iraq and Syria and does not charge patients.
---
In a predawn operation on July 22, 2018 the Israeli military's 210th Bashan Division oversaw the transfer of 422 Syrians from the "White Helmets" rescue organization and their families from the Syrian Golan Heights through Israel to Jordan
"The families crossed [the fence], at first apprehensively, but once they reached the border, their eyes twinkled from happiness with the knowledge that they'd gotten their lives back. I am happy to be an officer in an army and in a country that is carrying out this mission and expressing the values of humaneness and compassion," the lieutenant colonel said.