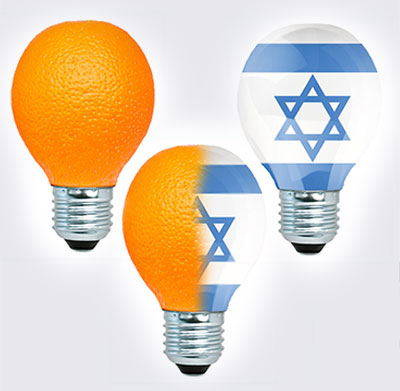 A Global Leader in Innovation and Technology
New Israeli satellite aims to answer big questions in astrophysics
A new spacecraft will place Israel "at the forefront of a global movement to explore the universe with small, affordable satellites," according to Israel Space Agency director Avi Blasberger, The Jerusalem Post reported on August 12, 2019. The ULTRASAT satellite, constructed entirely by Israeli scientists and engineers, will be equipped with a telescope designed to operate in ultraviolet light and an especially large field of view to help answer some of astrophysics' biggest questions. Key areas of research will include the formation process of dense neutron stars that merge and emit gravitational waves, how super-massive black holes rule their neighborhoods, how stars explode, where the heavy elements in the universe come from and the properties of stars that could have habitable planets. The project is expected to launch in 2023.
---
Israel moves into the Global Innovation Index top 10 for the first time
Israel surged to the Global Innovation Index top 10 for the first time, surpassing powerhouses like China, France and Canada, and advancing 12 places from just four years ago, when it ranked 22nd. The rankings, based on 80 different indicators measuring various aspects of innovation, highlighted the Start-Up Nation's place as a world leader in investments in R&D, research talent, and exports of high-tech services, Globes reported on July 25, 2019.​
---
European companies swarm Israeli's Silicon Wadi in record numbers
Israel is gaining on Silicon Valley as Europe's preferred innovation destination. Global innovation advisory firm Mind the Bridge recently noted 41 large companies from nine European countries with corporate outposts in Israel, compared to 60 in California, ISRAEL21c reported on June 11, 2019. The majority of those 41 hubs opened in the last five years with 60 percent designated R&D centers, in contrast to only 19 percent in Silicon Valley. "Large corporations are increasing their efforts to find innovative and disruptive technologies in the world's most relevant technology hotspots," Mind the Bridge Chairman Alberto Onetti said. "Silicon Valley and Israel are the most obvious innovation destinations."
---
Israeli high-tech companies raise record amount in the first half of 2019
In an all-time high, Israeli high-tech companies raised $3.9 billion in the first half of 2019 with 254 deals. Continuing the success, IVC Research Center findings showed a record-setting second quarter achievement of $2.32 billion, boosted by 10 mega-deals. Adv. Shmulik Zysman, managing partner & high-tech industry leader ZAG/Sullivan stated, "Just when we thought the investment growth in the first quarter of 2019 had broken every record, along came the second quarter and registered the most significant leap in the total amount raised in the last six years," The Jerusalem Post reported on July 18, 2019.
---
Israeli scientists "print" the world's first 3-D heart
On April 15, 2019, Israeli scientists revealed they've successfully "printed" the world's first 3-D vascularized, engineered heart, made using a patient's own cells and biological materials. "This is the first time anyone anywhere has successfully engineered and printed an entire heart replete with cells, blood vessels, ventricles and chambers," said Prof. Tal Dvir of TAU's School of Molecular Cell Biology and Biotechnology, Department of Materials Science and Engineering in the Center for Nanoscience and Nanotechnology, and the Sagol Center for Regenerative Biotechnology, who was the lead researcher for the study at Tel Aviv University, The Jerusalem Post reported.
---
Israel becomes the seventh nation to orbit the moon
Although the Beresheet craft lunar touchdown on April 11, 2019 was unsuccessful, the mission allowed the Jewish state to become the seventh country to orbit the moon which was an undertaking the New York Times said "captured the imagination and excitement of people in Israel and around the world."
---
Israel rockets to the Moon
Israel's SpaceIL successfully launched its spacecraft Beresheet from Florida's Cape Canaveral on February 21, 2019 at 8:45pm local time in a bid to become the fourth (and by far the smallest) country, following the U.S., the former Soviet Union and China, to make a soft landing on the moon. Beresheet will travel for two months and approximately 4 million miles before arriving on the lunar surface. Prime Minister Benjamin Netanyahu called the mission "…a big step for Israel, but a giant step for Israeli technology," HuffPost recounted.
---
Amazon finalized deal to buy Israeli startup CloudEndure for $200 million
CloudEndure, which provides business continuity software solutions for disaster recovery, is not the first or the biggest Israeli acquisition by the e-commerce giant. In 2015, Amazon acquired Annapurna Labs for $360 million, which became the center for developing chips used by Amazon Web Services, its cloud-computing unit. Additionally, Amazon also has a smaller research and development unit in Israel working on its cashierless supermarkets, as well as another group working on computer vision for smart speakers. This most recent deal in Amazon's storied past with Israel has been finalized in January 2019 and is expected to be promptly announced, according to Haaretz.
---
Israel prepares for historic Moon landing
This February, Israel's Beresheet (Hebrew for 'beginning') spacecraft is set to launch from Cape Canaveral Air Force Station atop a SpaceX Falcon 9 rocket. The mission, expected to take two months, will catapult Israel into a select group alongside only three other nations - the U.S., the former Soviet Union and China - to make successful 'soft landings' on the lunar surface.
"Our ultimate aim is to create a profile of the magnetic field of the Moon and understand its origin," said Weizmann Institute Professor and SpaceIL Mission Scientist Oded Aharonson, in a statement.
In addition to its science mission, Beresheet will take a time capsule to the Moon that will include symbols such as the Israeli flag and the country's national anthem, "Hatikvah."
---
Israel's innovation nerve center and entrepreneurial risk sensibility hailed number one in the world
According to the latest Global Competitiveness Report published by the World Economic Forum (WEF) on October 17, 2018, the Startup Nation's R&D expenditure as a percentage of GDP also got top ratings, and the country came in second, after the US, in venture capital availability, and third in the number of companies that embrace disruptive ideas, making the Jewish state's overall ranking 20 out of the 140 countries listed. Israel led the Middle East and North Africa ranking, and "the country has grown to become one of the world's innovation hubs thanks to a very strong innovation ecosystem (10th best in the world)," the report said.
---
Israeli technological pride making historic journey to 'touch' the sun with NASA's Parker Solar Probe
The solar probe, which will reach some six million kilometers from Earth's star at its closest point, is carrying four instrument suites engineered to examine the dynamic region close to the sun, of which the craft's only imaging instrument is built by the Migdal Ha'emek-based TowerJazz company.
"TowerJazz has been working with SRI for several years to develop custom technology to support US government imaging applications," said Mike Scott, director of TowerJazz USA Aerospace & Defense. "We are very pleased to see our teamwork take flight in this exciting endeavor by NASA. We value our collaboration with SRI to deliver this highly advanced CMOS imaging technology to NRL and we look forward to more joint success in the future," reported by the Jerusalem Post, October 2018.
---
Israel marks 30th anniversary of its first satellite launch
The Jewish State became the eighth country in the world to launch an object into orbit with the deployment of Ofek 1 from Palmahim Airbase on September 19, 1988 at 11.32am, a major step forward for Israel's technological revolution, which continues to change the world. "Within a short period of time, we built a purely 'blue-and-white' space industry with outstanding capabilities and achievements. Only few nations across the world can boast comparable accomplishments," said Brigadier General (ret.) Amnon Harari, Head of Space Programs, Directorate of Defense R&D, Israel Ministry of Defense, reported by the Jerusalem Post.
---
Tel Aviv University is ranked 8th worldwide for producing entrepreneurs, the only non-American university in the top 10
The annual study, carried out by PitchBook in 2018, revealed that undergraduate programs at Tel Aviv University, Haifa's Technion-Israel Institute of Technology and Jerusalem's Hebrew University are all ranked in the top 35 universities worldwide for producing graduate entrepreneurs who have subsequently raised a round of venture capital funding. Tel Aviv University, up one place from its 2017 ranking, has produced 640 entrepreneurs and 531 companies that have raised $7.91 billion in venture capital funding since 2006. The school's MBA programs are ranked 13th worldwide for producing entrepreneurs, with 233 entrepreneurs across 221 companies raising $3.78 billion in funding, as reported by the Jerusalem Post.
---
Intel's newest and fastest processors for laptops are sired by Haifa team
According to The Times of Israel, the US semiconductor giant announced in August 2018 new additions to its 8th generation processors, targeted at super-thin and light laptops, with the promise of up to 12 times faster connectivity speeds and twice the performance of a 5-year-old PC. The design of the new processors was led by its development team in Haifa, Israel. "Our engineers have worked closely with the industry to ensure that all the important elements in the system are working properly," said Ran Senderovitz, a VP at Intel and the general manager of Intel Israel Development Centers, in a Hebrew statement.
---
Israeli high-tech firms raised $1.61b in Q2/2018
July continued the strong fundraising trend of the three previous months in #Israel, led by $125 million for retail-tech company Trax Image Recognition, following on the heels of an IVC Research Center report revealing that Israeli high-tech companies raised $1.61 billion in 170 deals in Q2 of 2018.
---
Intel submitted detailed plan for $5 billion plant expansion in Israel
The plan, submitted in May, involves a major overhaul of the chip manufacturer's Fab 28 plant in the town of Kiryat Gat. Intel said it was responsible for $3.6 billion of Israel's exports in 2017, which represents about 8% of the country's total tech exports. The company also said its plants have produced $50 billion worth of goods throughout their entire lifetime. Local investments and acquisitions have totaled $35 billion. "Intel and Israel are a wonderful story of a partnership that started in 1974," Intel's top executive in the country, Yaniv Garty, said in a statement.
---
Intel's Haifa-based team led the development of its new line of eighth generation processors, unveiled in April 2018, including what the company calls its 'best processor ever' for laptops
This is not the first time that Intel's R&D team in Haifa has led the design of the US giant's processors. In 2016, the company, Intel's largest outside the United States, launched its 'strongest and fastest ever' processor, Kaby Lake, also sired in Haifa, while in September 2017 it unveiled a new family of desktop computer processors with its 'best ever' gaming processor for desktops.
Intel has been operating in Israel since 1974 and employs around 10,000 workers in its Kiryat Gat production center and in four development centers, in Haifa, Yakum, Jerusalem and Petah Tikva.
---
Tel Aviv began hosting Google's new start-up accelerator in March 2018, marking the first time Google has taken its machine learning program outside the United States
The accelerator is part of Google's Launchpad program created to assist start-ups that specialize in machine learning, artificial intelligence and data science. When asked, "How can Google take its first steps in Israel?", Roy Glasberg, founder and general manager of the Google Global Acceleration programs and the Google AI Studio, said "Silicon Valley is the leading, most mature tech ecosystem in the world. But after five years of traveling the world, I came back to Israel, which is our best sandbox for experimentation."
Almost every major tech company in the world has expressed interest in opening a start-up accelerator in Israel, from Microsoft to Facebook to Amazon.
---
Israeli start-ups raised more than $5 billion in 2017, exceeding last year's record of $4.8 billion
Start-ups raised a record $3.8 billion in the first nine months of 2017 and another $1.3 billion in the fourth quarter according to IVC Research Center.
---
Two major 2018 US surveys rank Israel among most powerful, innovative countries
US News and World Report named Israel as the 8th most powerful nation in the world, surveying more than 21,000 people from four regions around the globe. Meanwhile Bloomberg News, hailing Israel's high-tech industry and technological advances, listed the Jewish state as the 10th most innovative, above the US and UK, using an index that annually ranks economies by analyzing seven contributing factors such as research and development, spending and the concentration of public hi-tech companies.