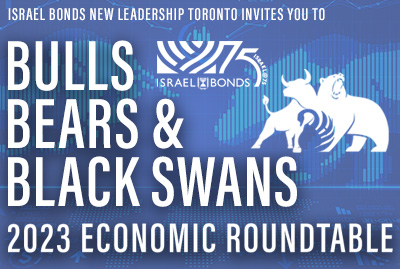 The registration period is over.
Panel Discussion: 7:30–8:30PM
(Doors Open at 7:00PM)
Hors d'oeuvres and refreshments (Kashrut observed)
LOCATION
DUFFERIN & LAWRENCE
LOCATION PROVIDED UPON REGISTRATION
(FREE PARKING)

Dr. Jack Carr
Professor Emeritus, Economics
University of Toronto
Emily Ben-Haim
Vice President,
Client Wealth Management
Gluskin Sheff
Benjamin Reitzes
Managing Director,
Canadian Rates & Macro Strategist
BMO Capital Markets

Moderated by:
Ori Twena
Economist
The Eleven Fund
Gonen Hollander, Shay Nulman, Michael H. Tweyman
Madison Bettle
David S. Gasch
Jody Klein
Sharon Marcushamer
Tyler Pertman
Leah Shainhouse
Eliav Shaked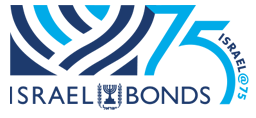 Questions? Please contact Athena Kay, Director, New Leadership, Toronto, Registered Representative
Canada Israel Securities, Limited has invited these speakers to make presentations as part of this event but has not done any analysis or investigation of the financial condition, business prospects, technology or any other matter relating to any possible business opportunities discussed by them. CISL makes no representations, warranties or assurances regarding such opportunities. Before you make an investment, you are strongly encouraged to retain your own legal, accounting and business advisors. CISL has not and will not serve as an underwriter, advisor or consultant to any of the entities discussed and is receiving no payment from any of these entities relating to this presentation. 2023 E/OE
Canada-Israel Securities, Limited is registered as an Exempt Market Dealer.